User Manual
REMOTE SETUP
Once the Application is downloaded, ensure that the WiFi Network on your mobile device is on the same Network as the computer that is running VirtualDJ. Open the App and it will advise that it is waiting for a connection.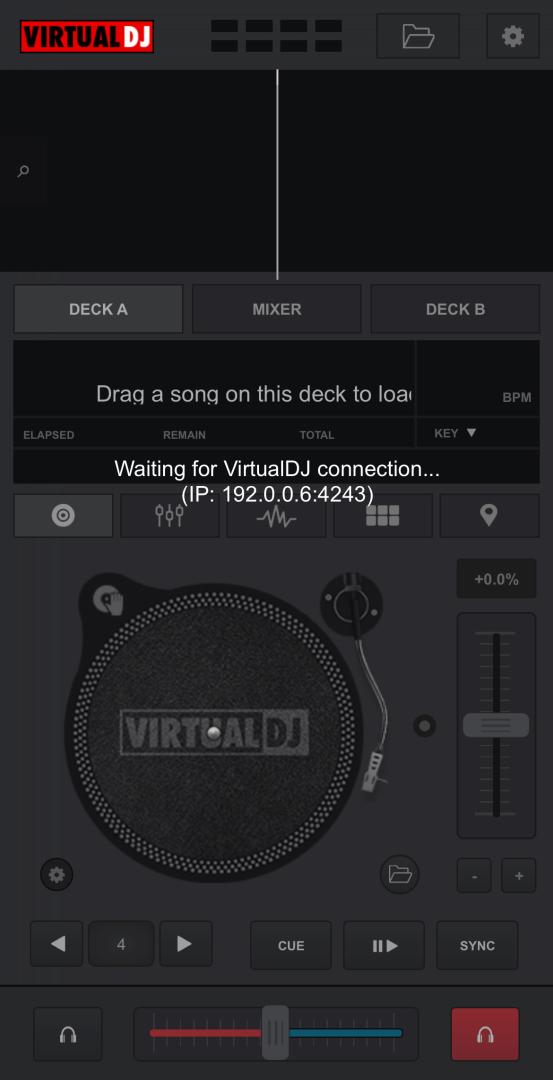 Go to Settings, then click on the Controllers Tab and click on Phone/Tablet at the top of the page.. The device and it's status will be displayed in the window.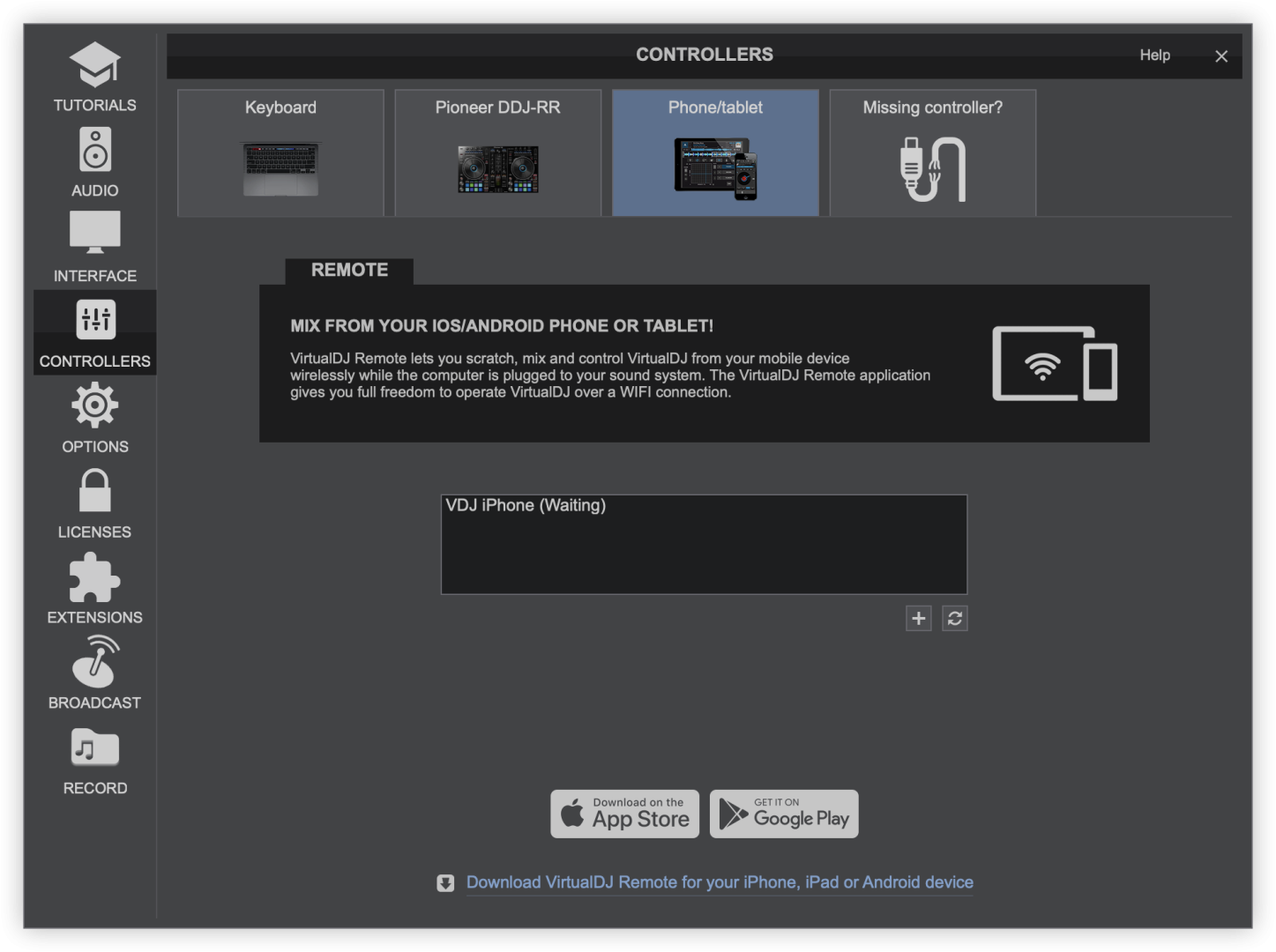 Click on the device in the list and the Connect button will appear. Click on Connect to authorize the mobile device to be used with the computer. Check the box labeled "Connect automatically" if you wish for the device to connect at any time in the future without having to be re-authorized.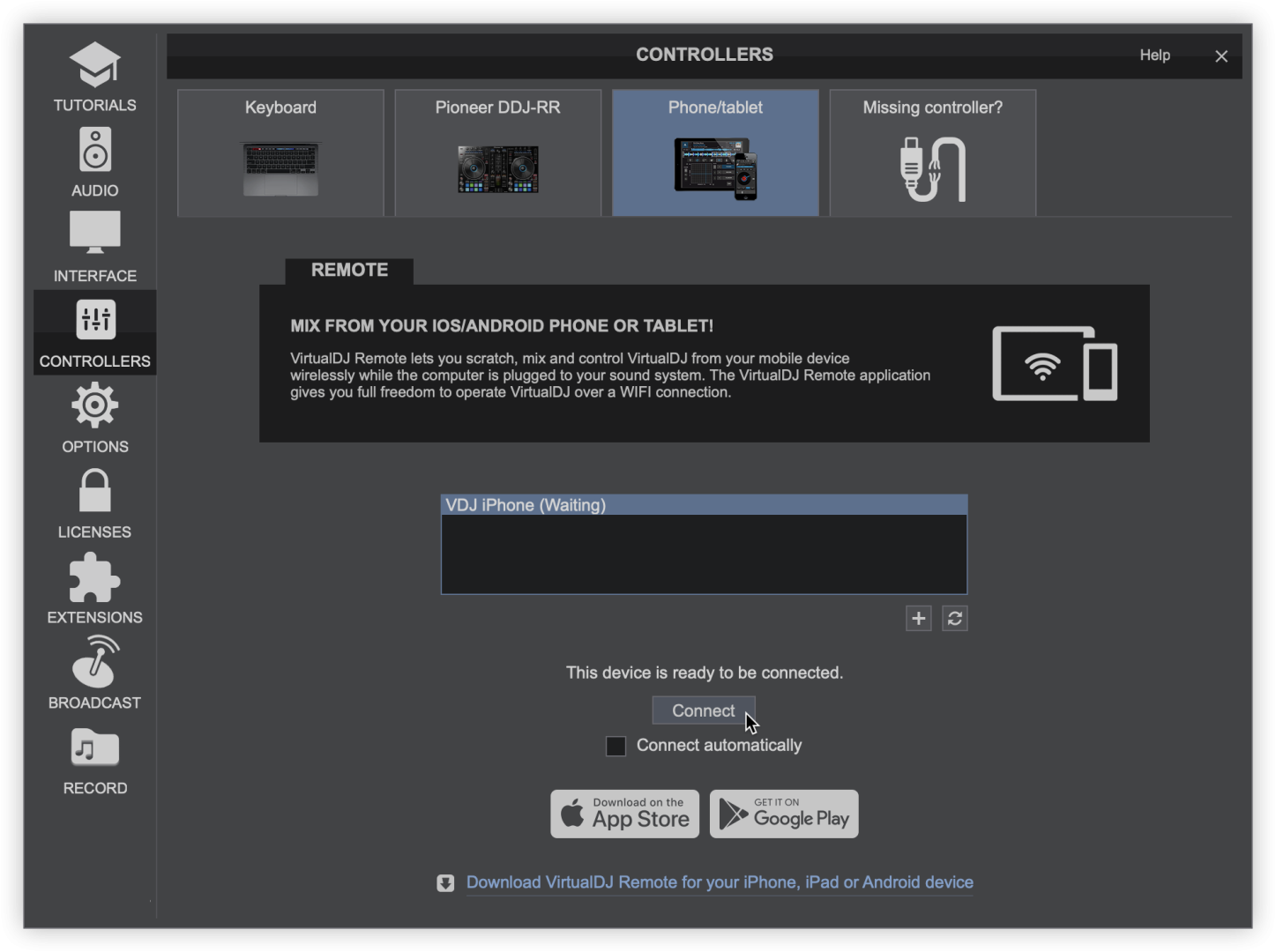 Once successfully connected, the status of the device will change and the option to disconnect will become available. At this point, the Remote is ready for use and the settings window can be closed.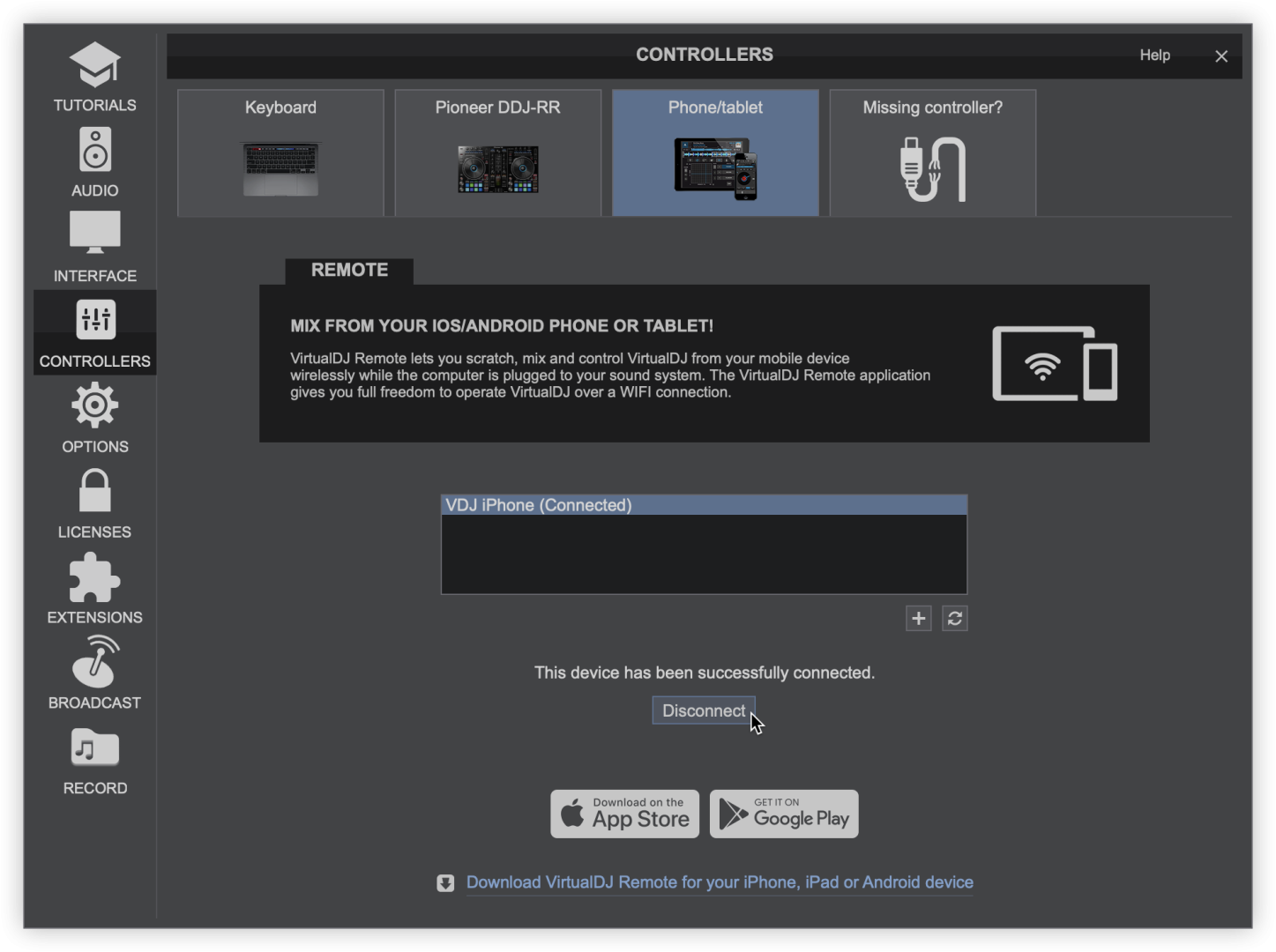 Remote (Tablet)