User Manual
LINE INPUT
An analog source may be routed to the Master Output, using any input of a multi-channel sound card.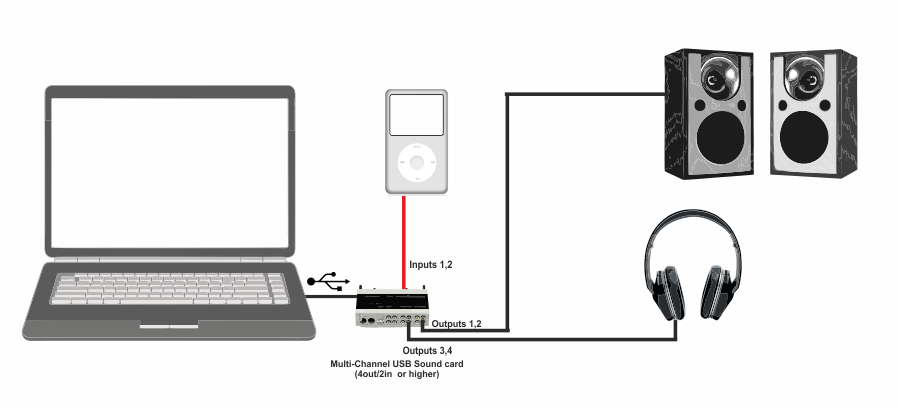 Connect the analog source (Phone, iPod, CD player, etc.) to a stereo input of the multi-channel sound card.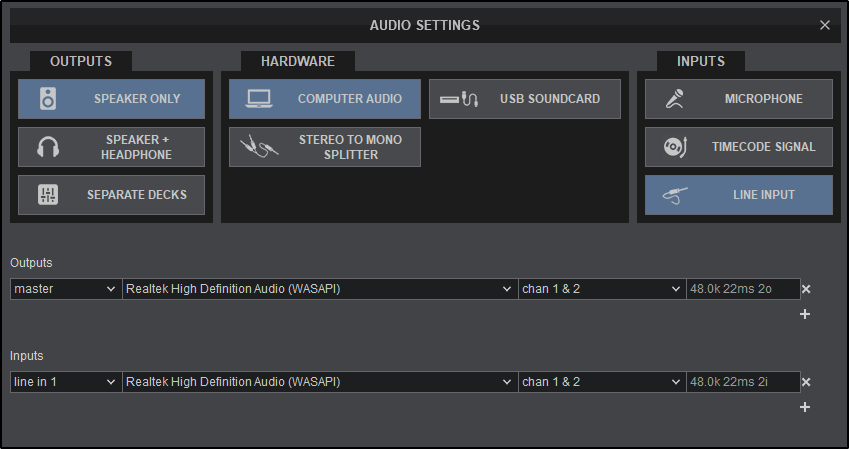 Click on the
LINE INPUT
button or click on the button from the inputs menu of the Advance settings. VirtualDJ will then create an additional line in the Audio Setup, using the default input device of the computer. Choose a different sound card (in case a multi-channel USB sound card is used) from the drop-down menu of the SoundCard field. Click
APPLY
to save these changes.
Once a Line-In is configured the source area will become available via toggle in the Custom Button's panel (Pro and Performance Layouts) to turn the Line-In on and off. VirtualDJ will display the tempo (BPM) of the audio that comes from the Auxiliary in real time.

With a Line-In enabled, clicking on the REC button will record the file to memory and temporarily save it to the deck. Once a new file is loaded to the deck, the temporary recording will be erased.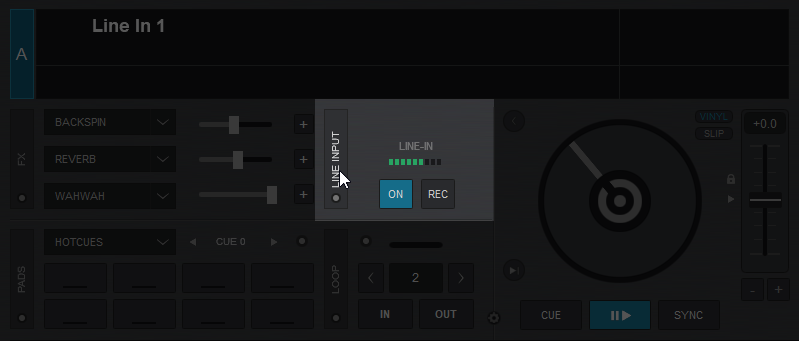 Timecode