User Manual
tutorials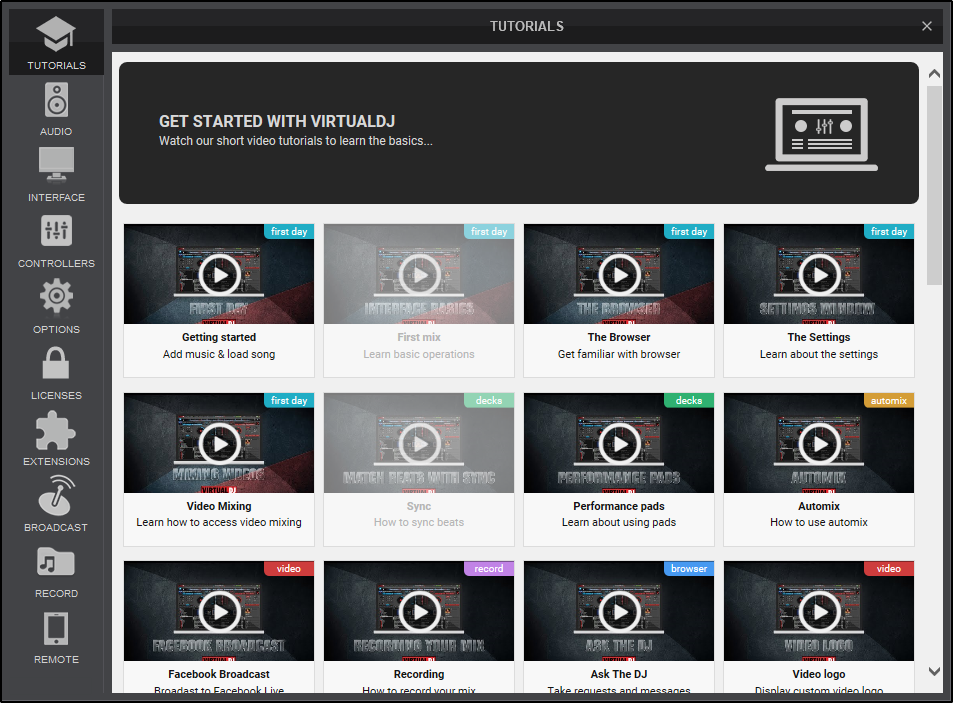 The Tutorials tab provides the ability to watch video tutorials without leaving the software (internet connection required). Each tutorial is labeled with a category to quickly find what you are looking for. After watching each video, the thumbnail will fade out to show that it has been watched. You can always return to previously viewed videos at any time.
At the bottom of the window is a
View more
button. Clicking on this button will open a web browser and take you directly to VirtualDJ's Official YouTube channel. Here you can see all videos relating to VirtualDJ from various creators.

VirtualDJ Tutorials
Audio Setup