User Manual
REWIRE
From Propellerheads, the inventor of ReWire:
"ReWire is a system for transferring audio data from one application to another, in real time. Basically, you could view ReWire as an "invisible audio cable" that connects two computer programs."
VirtualDJ will always acts as the ReWire Master (Host) and must be launched prior the ReWire Slave (Client) application. Prior to closing VirtualDJ, the ReWire slave application must be closed. Popular ReWire applications include Ableton Live, FL Studio and Propellerheads Reason.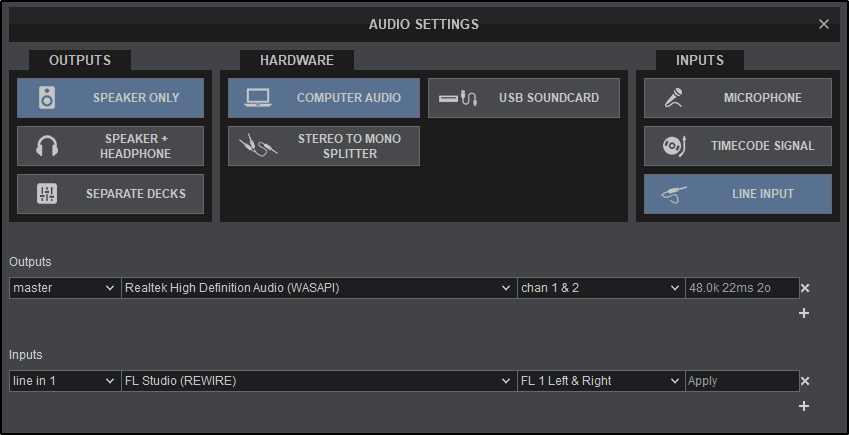 In VirtualDJ, ReWire is integrated into the advanced audio setup and is another input that can be routed to a VirtualDJ deck. Prior to enabling, a
Line-In
must be added first in the Audio Setup. This line input must be assigned to a ReWire slave application and then to a ReWire channel. The ReWire slave application can be selected in the soundcards drop down menu. A list of virtual ReWire channels will appear for this application the same way as the physical soundcard inputs do.
Once the Audio Setup is done, the source area will become available via toggle in the Custom Button's panel (Pro and Performance Layouts) and activating the Line-In button on the Interface for the ReWired deck will route the audio from the slave application to the VirtualDJ mixer. The audio from the slave application is also routed to a VirtualDJ deck and can be mixed in real time with the other VirtualDJ decks. The Rewired deck(s) will display the slave application as a Line-In as well as the Beatgrid and the tempo (BPM) of the audio in real time.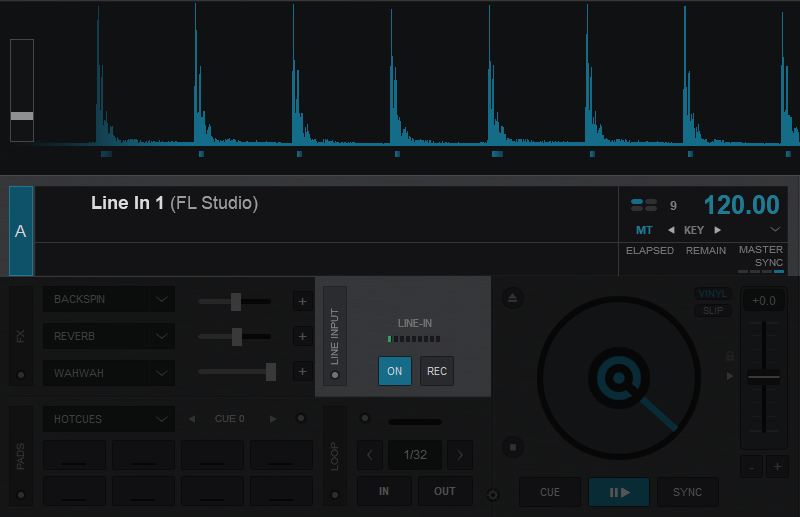 More advanced setups with more than one ReWired decks and more than one ReWire slave applications is also possible.