User Manual
Live Feedback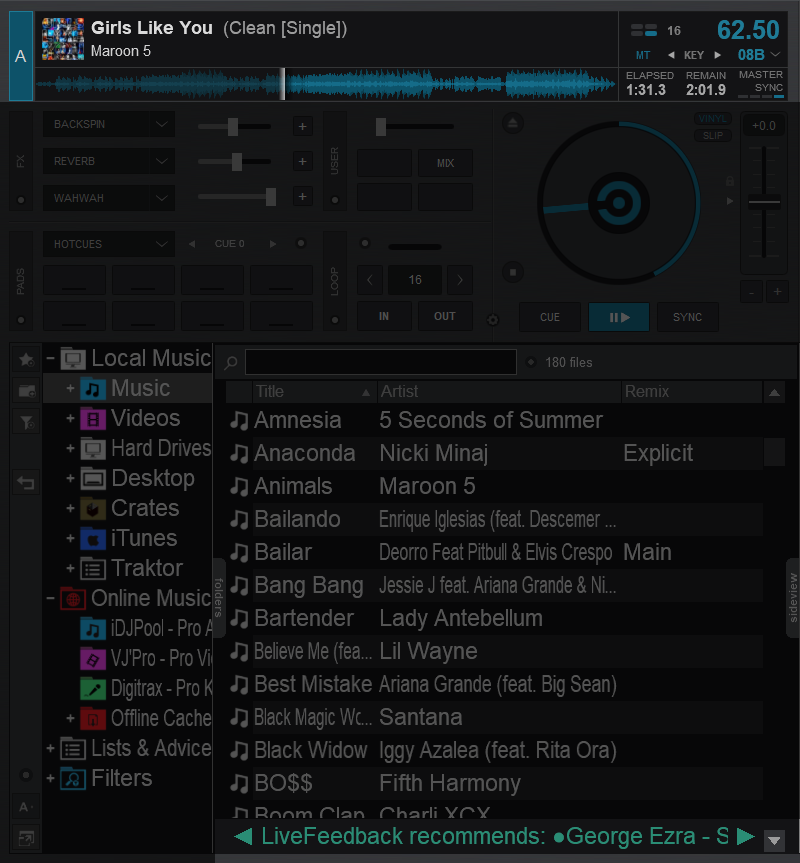 Just a few seconds after a track starts playing on a live playing deck, Live Feedback will recommend a track and it's information will be displayed on the bottom of the
File List
. The recommendation is based on what other DJs have played most of the time, right after the playing the current track in the master deck.
LiveFeedback will provide a recommendation in the bottom of the
File List
section. Clicking on the arrows on either side of the recommendation will cycle through other common selections. Clicking on the recommended track will populate the file list with search results from your local database, and/or the
Online Music
catalog.
A LiveFeedback folder is nested in the GeniusDJ folder for quick access to live recommendations.

The results in this folder will always be based on what is currently playing and will provide up to 50 results to choose from.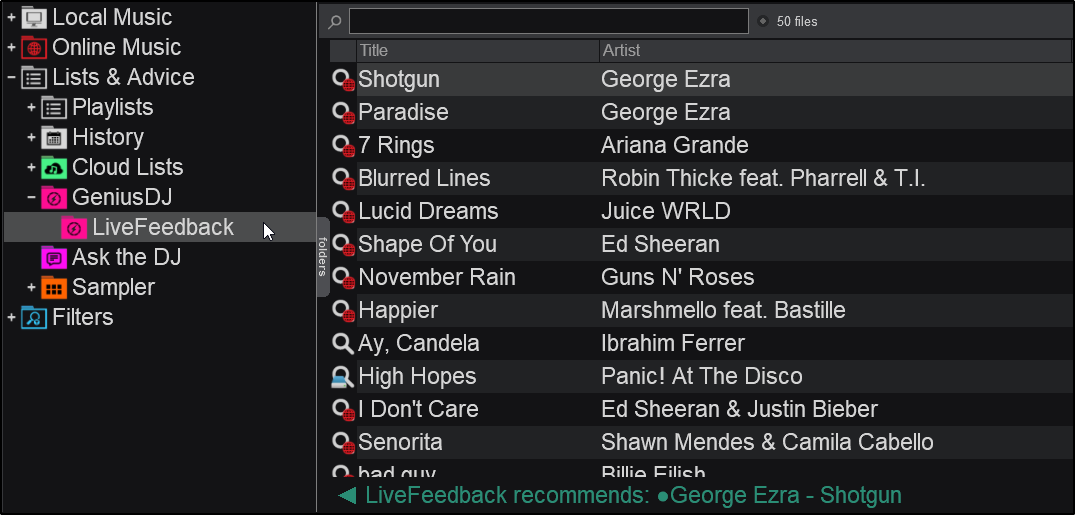 If you wish to turn LiveFeedback off, this can be done in
Options
and setting
liveFeedback
to
"No"
.
Note: LiveFeedback will only provide results with an active Internet connection.