User Manual
INSTALLATION MAC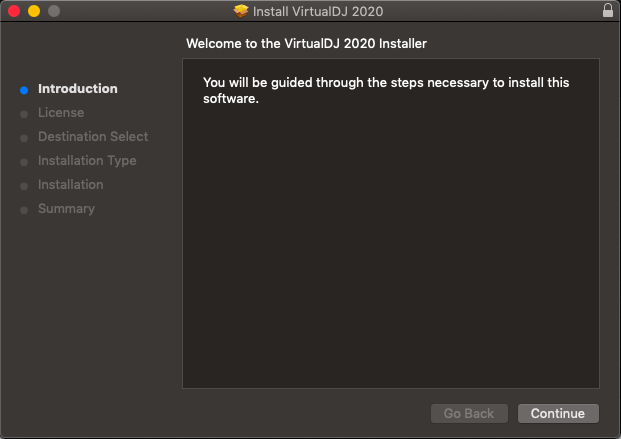 1. Open the downloaded file from your Downloads folder (or folder that you have specified for downloads) and double click on the installation file. The software installer will open. Click Continue.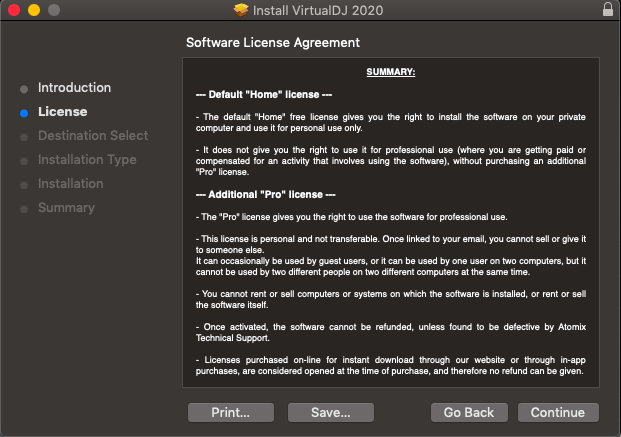 2. Read the End User License Agreement and click Continue.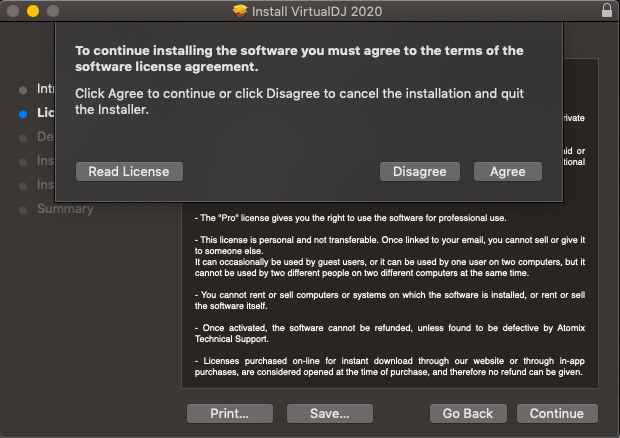 3. A box will appear asking if you agree to the terms of the license agreement. Click Agree to continue with installation or Click Disagree to exit the Installer.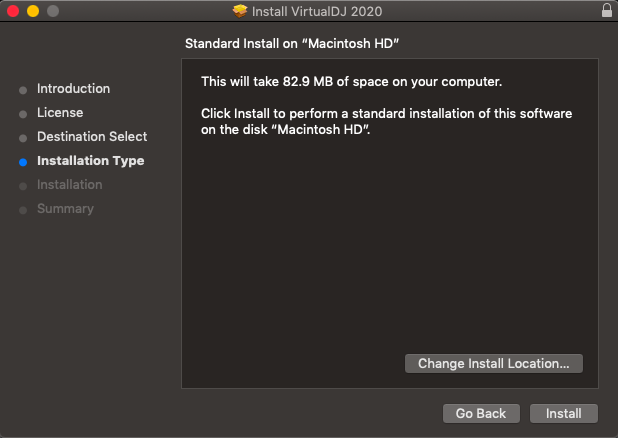 4. The Standard Install will advise of which drive the software will be installed to and the amount of space that it will take. Click Install to continue.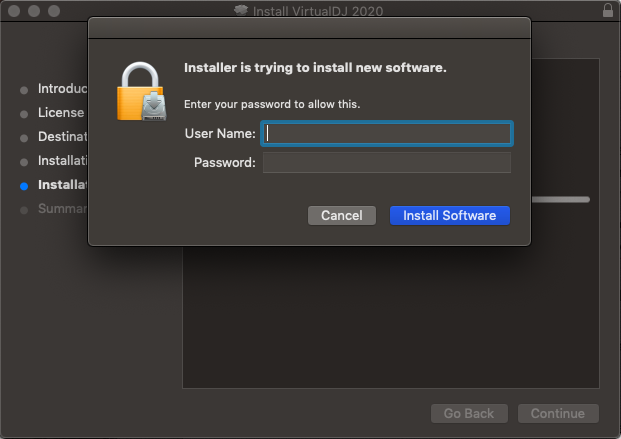 5. Enter your Mac user password for installing applications. Then hit enter or click Install Software.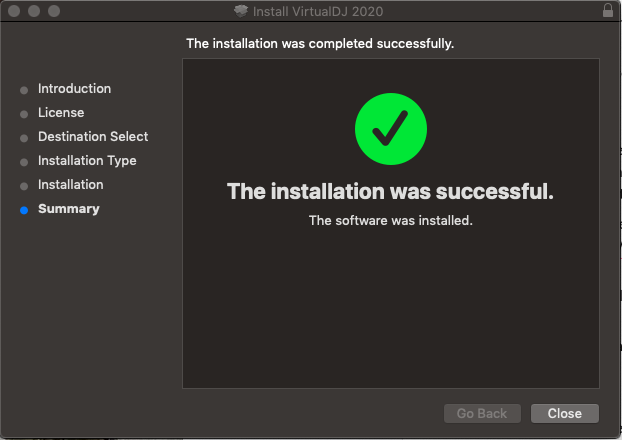 6. The installer will continue to install the necessary components and will advise once completed. Click Close once the installer completes and visit your Applications folder to open the software.

*Please note that in some instances Gatekeeper may block VirtualDJ from being installed. You may need to change your Mac's security settings in this case. For more information on Gatekeeper and how do safely install VirtualDJ, please see https://support.apple.com/en-us/HT202491