User Manual
INSTALLATION WINDOWS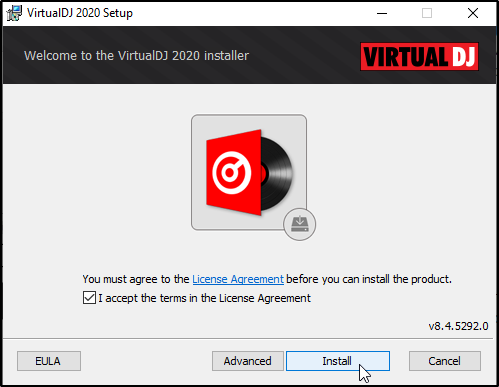 1. Open the downloaded file from your Downloads folder (or folder that you have specified for downloads) and double click on the installation file. The software installer will open.

Check the box that reads "I accept the terms in the license agreement". Click Install to continue with installation or Click Cancel to exit the Installer.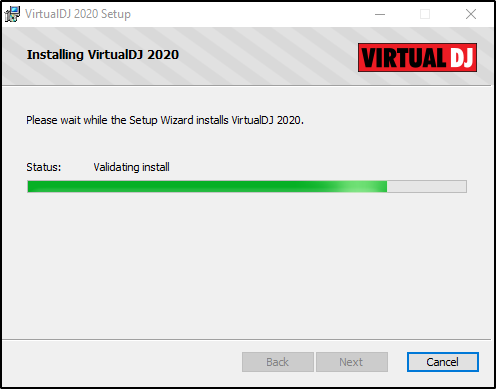 2. The software will automatically begin installing. Files will then be copied to the computer. At this stage Windows may display a pop-up asking if you are sure that you want to Install the software. Click Yes to continue.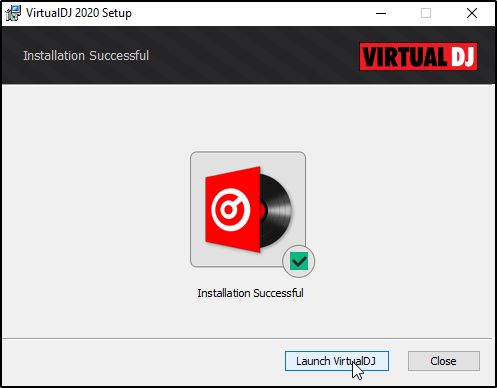 3. The installer will continue to install the necessary components and will advise "Installation Successful" once completed. Click Launch VirtualDJ to get started.
Note: For Windows 11 and some Windows 10 users, you may need to switch out of "S" Mode prior to installation. For instructions on how to do this, follow the instructions here: https://support.microsoft.com/en-us/windows/switching-out-of-s-mode-in-windows-4f56d9be-99ec-6983-119f-031bfb28a307
Install on Mac