How to use camera & webcam


A brief tutorial on how to use the Camera video effect, with VirtualDJ.


---


In its most basic use, all you need to do is activate the Camera FX on master (mixer area) in the software.
And VirtualDJ will automatically show and use the webcam you have connected to your computer.

You can either use it as single source as "visualization" when mixing regular audio-only tracks.
Or as part of a video mixing, where you can use Camera as a video overlay effect.
Learn more about "Simple Video" (camera as source) vs. "Dual-Source" (camera as video effect) mode here

If using Camera when mixing video files, you probably want to resize and position the area the camera occupy on the screen (see "Advanced use" below)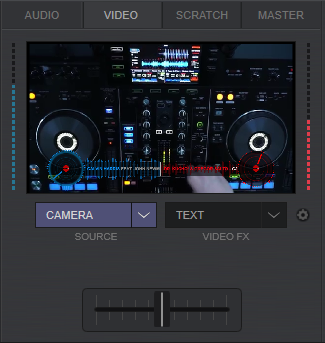 Camera used as source only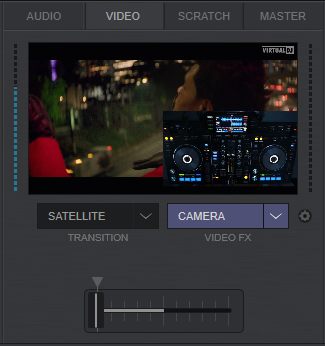 Camera used as overlay video effect
ADVANCED USE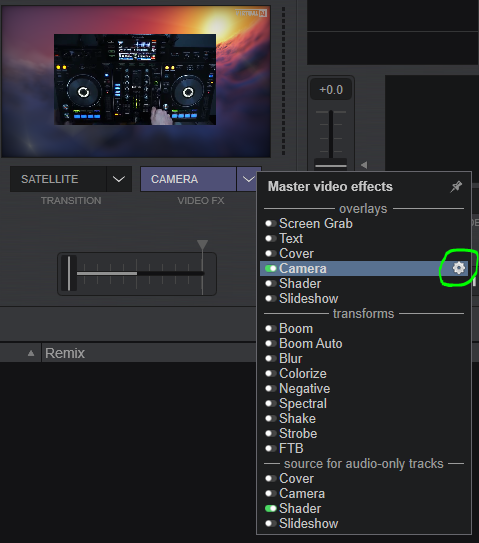 For more advanced use, open the Camera FX settings by clicking the cog icon to right of the camera entry in the video effect drop-down list.
This will open the settings view at the dock area to the right side of the browser.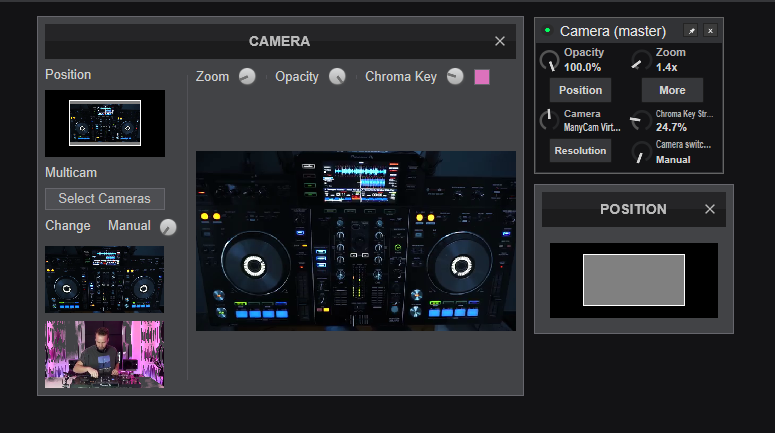 At the settings view you can adjust and set different parameters of the camera effect plugin.
The first parameters are Opacity and Zoom level.

Additionally you have a parameter knob for selecting what camera to use (if you have more than one), as well as a knob for setting a timer for switching automatically between the connected cameras.

At Resolution button set a good resolution to use. An Position button to position and resize the camera on screen.

Lastly More button for adjusting additonal parameters, such as Chroma Key and selecting more cameras to use.


---


Using your phone as camera

If you dont have a webcam, or want to use an extra webcam, see how you can use your phone as camera here