ABLETON LINK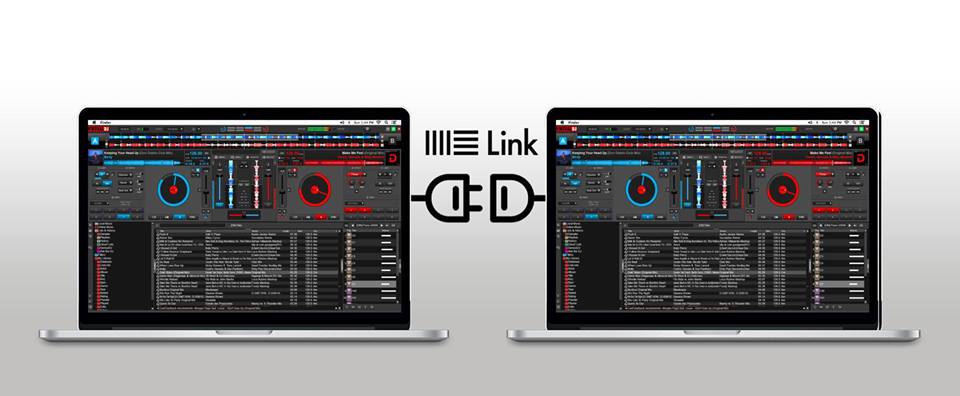 Ableton Link is a technology that keeps Link enabled applications in time over a local network. Link synchronizes musical beat, tempo, and phase across multiple applications running on one or more devices. Applications on devices connected to a local network discover each other automatically and form a musical session in which each application can perform independently.

Ableton Link can be used on various Windows, Mac, Hardware, iOS and Android applications over LAN (Local Area Network) and WLAN (Wireless Local Area Network) protocols to connect single or multiple computers and applications. Bluetooth is not supported.

For a list of supported Ableton Link ready apps, please see: https://www.ableton.com/en/link/products/


---
INSTALLATION



Open Settings Extensions and scroll or use the search bar in Effects Audio FX for Ableton Link. Click on the Install button. This will automatically install the plugin.


---


CONNECTING ABLETON LINK WITH VIRTUALDJ

The Ableton Link protocol is automatic and easy to use. Simply find the Ableton Link Effect in the Deck Effects Panel on any of the decks or the Master Panel and click on it. Enable Ableton Link in another compatible application and they will automatically be connected.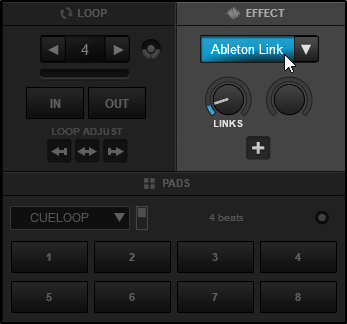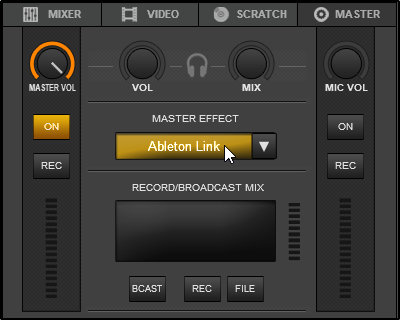 Deck Effects
Master Panel
Clicking on the icon in the Deck Effect or Master Panel to the right of the Ableton Link Effect in the Effect Selection List will open the Ableton Link GUI and dock it to the lower right of the software interface beside the Info Panel.

The GUI will provide options to nudge forward or back (for connections that have some delay or lag) as well as display the number of applications that are linked.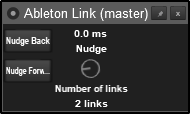 ---


Once Ableton Link is setup, it will synchronize musical beat, tempo, and phase across multiple applications running on one or more devices. Applications on devices connected to a local network discover each other automatically and form a musical session in which each participant can perform independently: anyone can start or stop while still staying in time. Anyone can change the tempo, the others will follow. Anyone can join or leave without disrupting the session.



Wiki HOME