Revolutionary Technology
A New frontier in Djing
VirtualDJ 2021 uses advanced technology and the power of today's computers to instantly separate any song, during the mix, in real-time. Allowing DJs to adjust on the fly the components of their tracks (vocals, instruments, kicks, hi hats, etc) to create new mash-ups, remixes and transitions. This opens the door to whole new ways of mixing that were simply not possible before, and will forever change the way DJs mix.
Switch to VirtualDJ 2021 today!
Virtual DJ 2021's stem separation - and the way it's implemented - is very impressive! The technology behind the concept is some of the best we've heard

Just, wow... amazing real-time stems mixing! Mash-ups & remixes on the fly thanks to a killer new feature. VirtualDJ characteristically ahead of the game,

The day DJing changed. There is no two ways about it; this technology is pretty bloody magical! Music source splitting just changed everything!

Takes the DJing software to new heights! Separate stems on individual tracks. For a DJ looking to take your sets to next level, VirutalDJ has everything you need...

Instant Acapella & Instrumental
This new technology gives the DJ access to instant acapella and instrumental on any song, live during the mix! Real-time stems separation lets you easily remove or isolate parts of the song.

On-The-Fly Mashups
Mix and remix songs live on the fly. Put vocals from one song over the beats from another song and explore new ways of mixing your tracks previously not possible.

Seamless Transitions
Stem separation right on the EQs allows the DJ to transition seamlessly in whole new ways, allowing the DJ to fine-tune different elements of the songs live in the mix.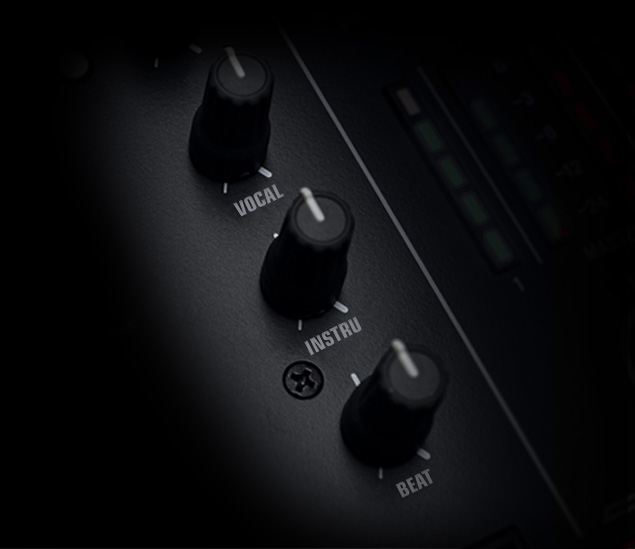 Modern Equalizers

With VirtualDJ 2021 the DJ has new ways of equalizing the songs. Using ModernEQ the DJ can achieve a much more accurate separation than traditional frequency-based equalizers and achieve perfect transitions like never before.

Works with any controller or mixer with midi knobs. Getting started with stem seperation is as easy as connecting your DJ gear!


Instant stem isolation

The new Stem performance pads will let you create live mash-ups and remixes in real-time easily, and let your creativity fly free. Instant stem isolation opens the door to new ways of mixing that were simply not possible before, and will forever change the way DJs mix.

Works with all already existing controllers with midi pads.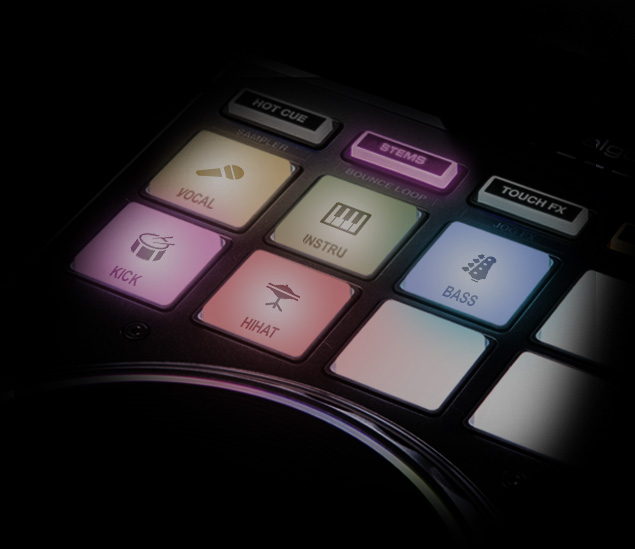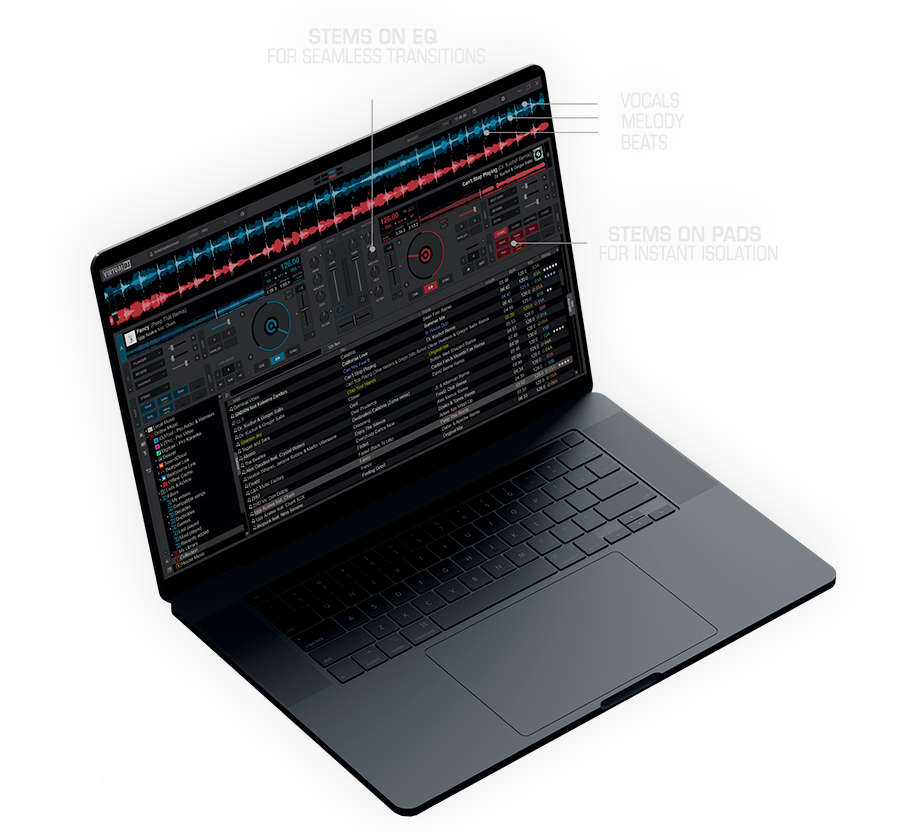 Powerful feature, Ease of use
Real-time track separation

Separate elements of tracks in real time, easily from the software or hardware
Use stems as modern equalizer to fine tune all elements of your tracks and achieve seamless transitions.
Or use as performance pads for instant isolation or removals of any element of the song.
Get creative with on-the-fly mash-ups & remixing. Unleash your creative potential.