Why use a DJ software
Instead of turntables or CDs?
Because you really want to have all your music on a hard-drive instead of crates of vinyl and CDs. Crates are big and heavy, they get lost by airlines, CDs and vinyl get scratched or broken. But a digital collection can be backed up at will, carried on a thumb drive. You can exchange remixes and bootlegs with other DJs, buy new tracks instantly online. And anyway, more and more tracks and remixes are just not available on vinyl or CD anymore nowadays.
Because DJ software has more functionality, and let you do new things that were just not possible on vinyl or CD. From scratching video clips straight from your turntable, to producing complex remixes live with the sampler, or using amazing beat-aware effects. DJs using computers can just make better mixes.
Because the entire DJ industry is moving. Technics stopped to manufacture turntables at all. Pioneer and all the big DJ brands are only making digital DJ controllers that plug into a computer, and nobody makes CD players anymore.
Because DJ software are to vinyl and CDs what word processors are to typewriters, and you're not still using a typewriter, are you?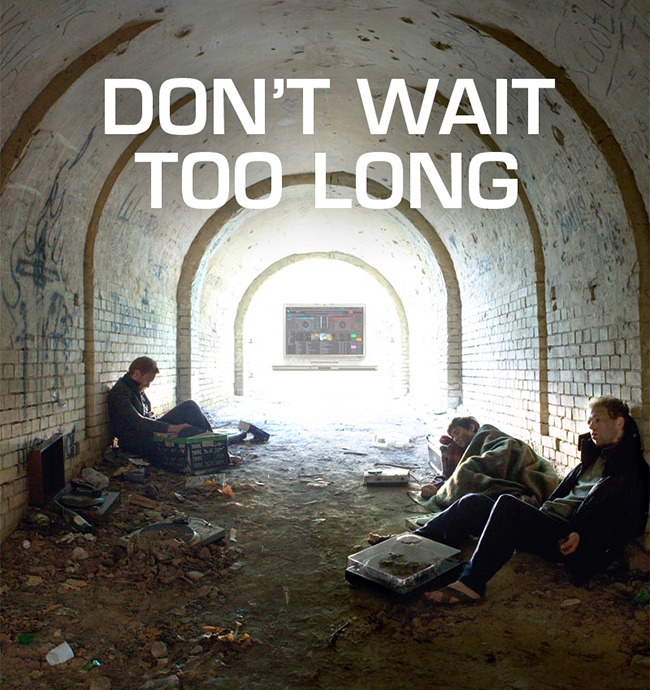 Why should I use VirtualDJ
Instead of Serato or Traktor?
Each software has a different history and philosophy:
VirtualDJ started as a software for mobile DJs and beginner DJs. Our philosophy has always been to use cutting-edge technology to build tools that make DJing more accessible and help existing DJs mix better.
Traktor started in a company that specializes in making software for musicians, and their philosophy is to try to merge the world of DJs and the world of musicians and producers. Serato started as a timecode-only software used by turntablists who wanted to do the same tricks they were doing on vinyl, and their main philosophy is to make a tool where one will use and need all the skills one learnt on traditional turntables or CDs.
At VirtualDJ, we believe that nobody cares if you know how to beatmatch tracks in 1 second or 1 minute, that is not what makes you a better DJ. Your audience will never notice anyway. But what you play and how you play it, is what is important. Based on that, we don't mind relegating the technical side of the mix to the machine, and help you focus on the creative and artistic side of your skills.
Our goal is to help you mix better, not to preserve the legacy of the DJing culture at all costs, so we are not afraid to break the rules and do things differently, if we feel it would improve your performance in the long run.
And history have shown again and again that every change we implemented, no matter how frowned upon by the DJ establishment at the beginning, always ended up becoming the norm a few years later.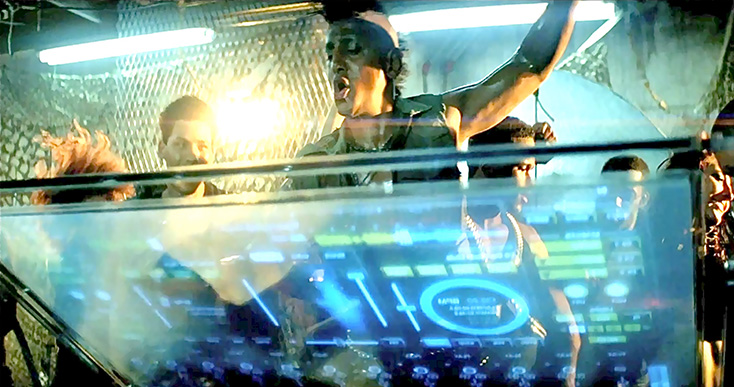 * image credit: DJ Ravi using VirtualDJ in Britney Spears' music video "till the world ends"
Of course, you will always find some DJs who spent years of hard work to learn how to do all this without a computer, and who will tell you that you should use the same software they do, because they want you to go through all the pain and suffering they went through. They are afraid of how fast you would start mixing better than them if you use VirtualDJ.
This is why millions of regular every-day DJs are using VirtualDJ, while some high-profile DJs are still using Serato: the more rich and famous you became by mastering DJing "the old way", the harder it is to take the risk to try new tools and see if you can still improve your act.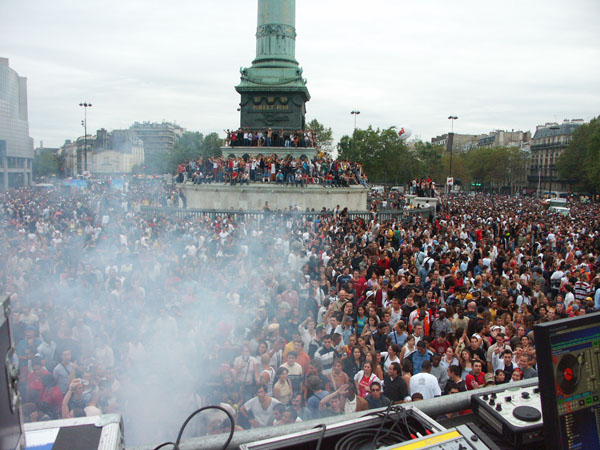 But the numbers speak for themselves:
VirtualDJ has been downloaded more than 150,000,000 times*, making it by far the most used DJ software on the planet (for comparison, Serato recently announced they reached 7 million downloads).
It has been nominated best DJ software numerous times, in many prestigious competitions like the Miami Winter Music Conference Awards.
It has been endorsed by many famous DJs, from Carl Cox to Tiesto.
And more than half a million* new DJs convert to VirtualDJ every single month.
Surely there must be a reason...
*source: download.com and softonic.com
See more featured DJs and featured videos with VirtualDJ here
---