What's new in VirtualDJ 2018
Show yourself

VirtualDJ 2018 makes it easier & more fun to show yourself at your club, events or media platforms.
New features include videoskins, thousands of available visualisations, direct video-broadcast to your favorite social media sites and more..



Learn more about VirtualDJ 2018 below.


Show the intricacy of your mix
With VirtualDJ 2018 comes built-in videoskins, that let you show on big screens or projectors in your club, beautiful graphics showing what you are doing with the mix. Your audience will feel like they are standing in the booth with you. Entertain and engage them while you are mixing, with more than just your sound.
Popups showing your loops, effects, etc
Beautiful beat-tunnels to show when breaks are coming/ending
Song titles let them know what's playing and what's next
More detailed videoskins available for video broadcast
Customize & brand your own videoskin
Get more videoskins created by the VirtualDJ community
Works both for video djs and purely-audio djs
Bring a video dimension to your audio mixes
If you are mixing only audio tracks, VirtualDJ 2018 will let you put those big screens and projectors at use anyway. For dozen of years, the best hacker minds on the planet have been working hard to create amazing visual effects for the demo scene. VirtualDJ 2018 let you tap in their unlimited creativity by using any shaders published on ShaderToy. You will find a plentitude of new visualisations to use, from super cool tunnels and equalizers, to psychedelic patterns and ambients.
Add stunning visuals to your audio-only mix
Thousands of visualisations available online
Beat-aware algorithm to adjust the visuals to music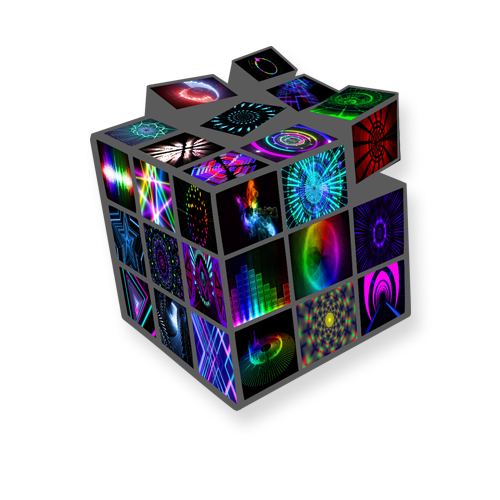 The World as your stage!
Make the world your arena and broadcast your mixes to popular social platforms. With VirtualDJ 2018 its easy to broadcast directly to many of the most popular sites. Add visualisations, videoskin for cool graphics, camera overlay, real-time screen grab for live chats and more. VirtualDJ 2018 makes it easier and more fun than ever to engage with and look impressive for your audience online.
Video broadcasting direct to main social platforms
Add cool graphics with videoskins
Engage your viewers with screen-grab and visualisations
Overlay your logo, text and camera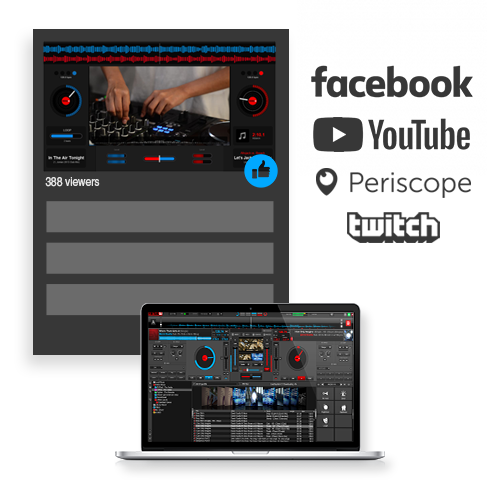 ---
NEW FEATURES ALSO INCLUDE:
---
The DNA of Scratch
Every scratch inner DNA can be expressed with a few letters, like the human genome. VirtualDJ ScratchDNA lets you automate your scratch sounds, and tinker with their "DNA". Create cool scratch routines and apply them easily to your tracks or samples.
Automate your own favorite scratch
Experiment with the DNA sequences to discover new cool sounds
Custom DNA editor to easily write and visualize new sequences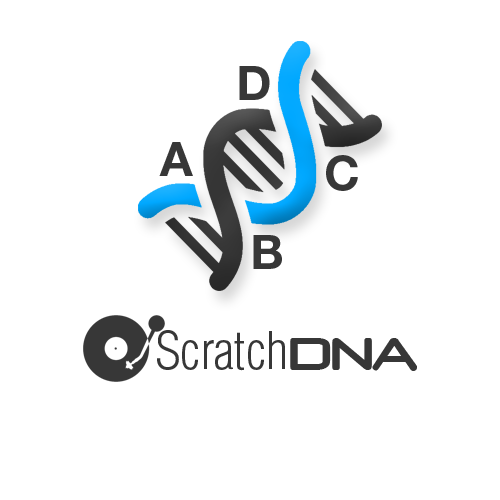 ---
Light it up
VirtualDJ 2018 is now natively compatible with the open OS2L protocol, allowing you to control your DMX software, from within VirtualDJ and from your DJ controller. Make your light move to the music, activate scenes, turn on strobe, fog and lots more. Programmable and extendable.
Compatible with any DMX software that implements OS2L
Automatic detection and connection with the DMX software
Make your lights beat-aware to your music
Change scenes, trigger light effects, add fog and more..
Activate those triggers from your DJ controller pads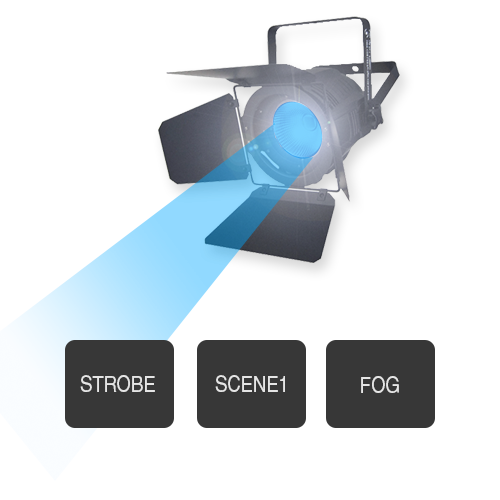 ---
Extend
Choose from hundred of skins, effects, pads and plugins created by skilled members of the VirtualDJ community. Add and use them directly and easily from within VirtualDJ 2018.
Find your favorite user interface
Get new creative and powerful pads
Add new cool effects
Fill up more samples to your sampler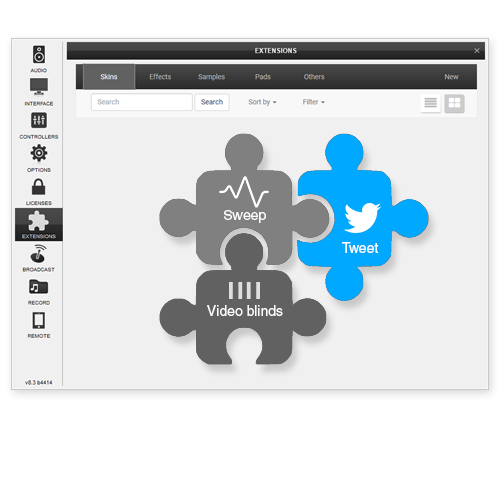 And of course, all the new features from VirtualDJ 8


---
WHAT THE PRESS IS SAYING:
---