Hardware Manuals
STANDALONE DEVICE MODES
The Novation LaunchPad X is offering 2 separate Midi sub-devices as seen in MAPPING tab of VirtualDJ Settings.
When the
Session
mode (default) is selected from the top buttons, the device operates as explained in the previous manual pages. The 2nd (Standalone) device appeared as "
MIDIN2 (LPX MIDI)
" is not pre-defined in order to be used as
Simple MIDI
device, but can be assigned to trigger VirtualDJ actions as well..
You could also set to
Ignore
in order to use this device with a 3rd party software such as a DMX lighting application.
The functionality of the
Standalone
device is offered when the device is set to one of the
Note
or
Custom
modes


Both Note and Custom modes correspond to the Standalone device.
The image below is showing the Standalone device set to Ignore, in case you need to use this device with a 3rd party application

Note:
In case of setting a device to Ignore, not action will be triggered from this device, even if there is an assigned action to any key.
Another option is to set the Standalone device as "MIDI to VST" and use the Note mode as a Keyboard.

NOTE MODE
By selecting the NOTE button, the Launchpad X can be used as a master keyboard and it is possible to play live any virtual synth in vst format open with Virtual DJ.
The 4 horizontal arrowed buttons will be used to change the octave (button 1 and 2) and the semitone (button 3 and 4). To use the Launchpad X in this mode you must assign "midi to vst" mode from Virtual DJ as shown above.
In this mode you can choose to use the chromatic mode or the note mode selectable from the Launchpad X menu with all their variables (refer to the Novation user manual).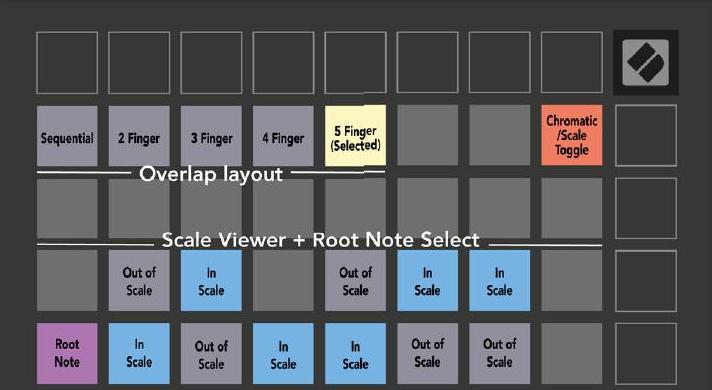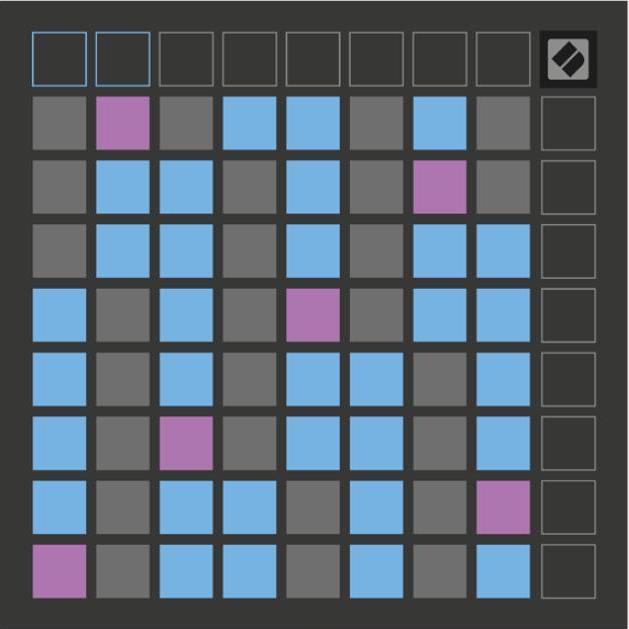 Chromatic mode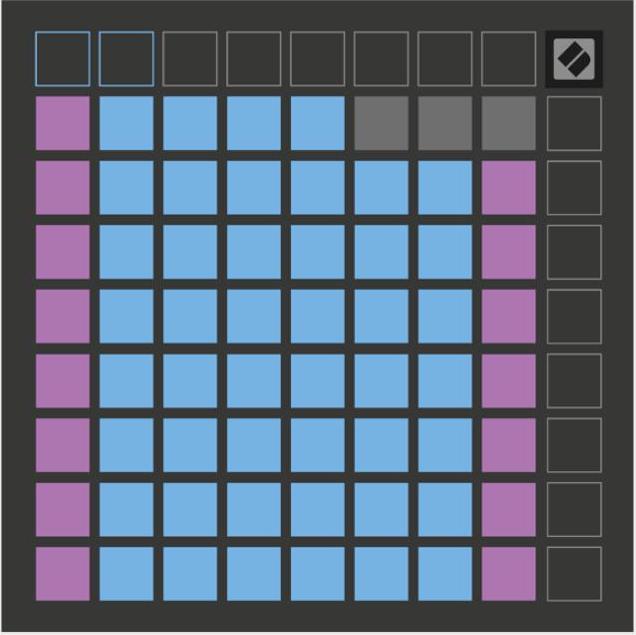 Scale mode
CUSTOM MODE
In CUSTOM mode the Launchpad X works similar to the "NOTE" mode but is divided into 4 pages that can be selected from the first 4 vertical buttons:
Page 1
: the pads have preset LEDs and are suitable for playing drum machines in vst format opened with Virtual DJ.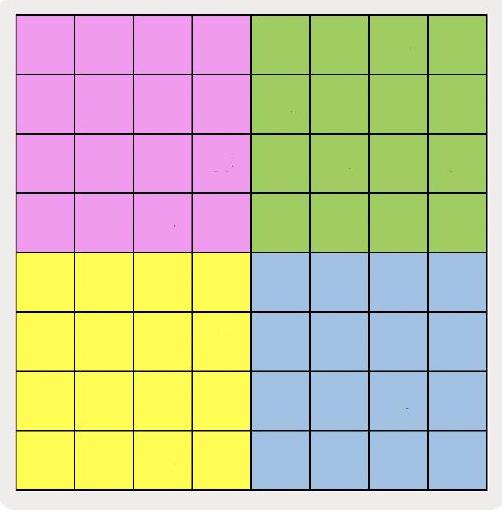 Page 2
: the pads have preset leds and correspond to 4 real octaves of a master keyboard, they can be used to play any vrtual synth vst open with Virtual DJ.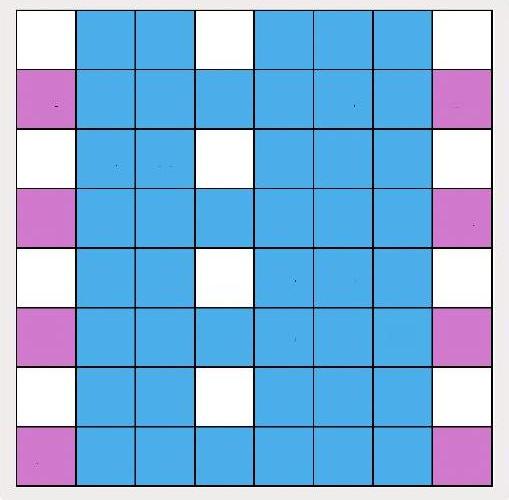 Page 3 and 4
: the pad leds are programmable by the user through the software supplied by Novation.
---
For further Technical features and specifications, visit
Novation Launchpad X

Product's Page
---

Hardware Integration Department
2021 - ATOMIX PRODUCTIONS
Reproduction of this manual in full or in part without written permission from Atomix Productions is prohibited.