Forum: VirtualDJ Technical Support
Topic: DJTechTools Midi Fighter Twister
DJ TechTools Midi Fighter Twister is already released, the VirtualeDJ 2020 does not know the hardware. I have the VirtualDJ 2020 PRO Infinity license can you please help me thanks
---
Posted 5 days ago @ 3:18 pm
---
Posted 5 days ago @ 3:25 pm
djdad wrote :



thank you did it geanu according to the description does not work

---
Posted 5 days ago @ 3:34 pm
There may be some MIDI detection issue, faulty device, but need more info.

Does it work with any other application ? E.g. the Midi Fighter Utility ? Did you successfully upload the mfs file to the device ?
Can you check if the device is properly detected using MIDIOX http://www.midiox.com/?http://www.midiox.com/moxdown.htm (menu -> Options -> Midi devices)

You can also do the following..
- Open VDJ, goto Settings->OPTIONS and enable (set to Yes) createMidiLog setting
- Close VDJ, make sure the MFT is properly connected and open VDj again.
- Close VDJ again.
- Post here the content of the generated file Log Rport.txt you will find in /Documents/VirtualDJ folder


---
Posted 4 days ago @ 1:26 am
djdad wrote :

There may be some MIDI detection issue, faulty device, but need more info.

Does it work with any other application ? E.g. the Midi Fighter Utility ? Did you successfully upload the mfs file to the device ?

Can you check if the device is properly detected using MIDIOX

http://www.midiox.com/?http://www.midiox.com/moxdown.htm

(menu -> Options -> Midi devices)

You can also do the following..

- Open VDJ, goto Settings->OPTIONS and enable (set to Yes)

createMidiLog

setting

- Close VDJ, make sure the MFT is properly connected and open VDj again.

- Close VDJ again.

- Post here the content of the generated file Log Rport.txt you will find in /Documents/VirtualDJ folder



Thank you for helping me, I did all your instructions.
the dj software doesn't recognize it. Midi Fighter works with other software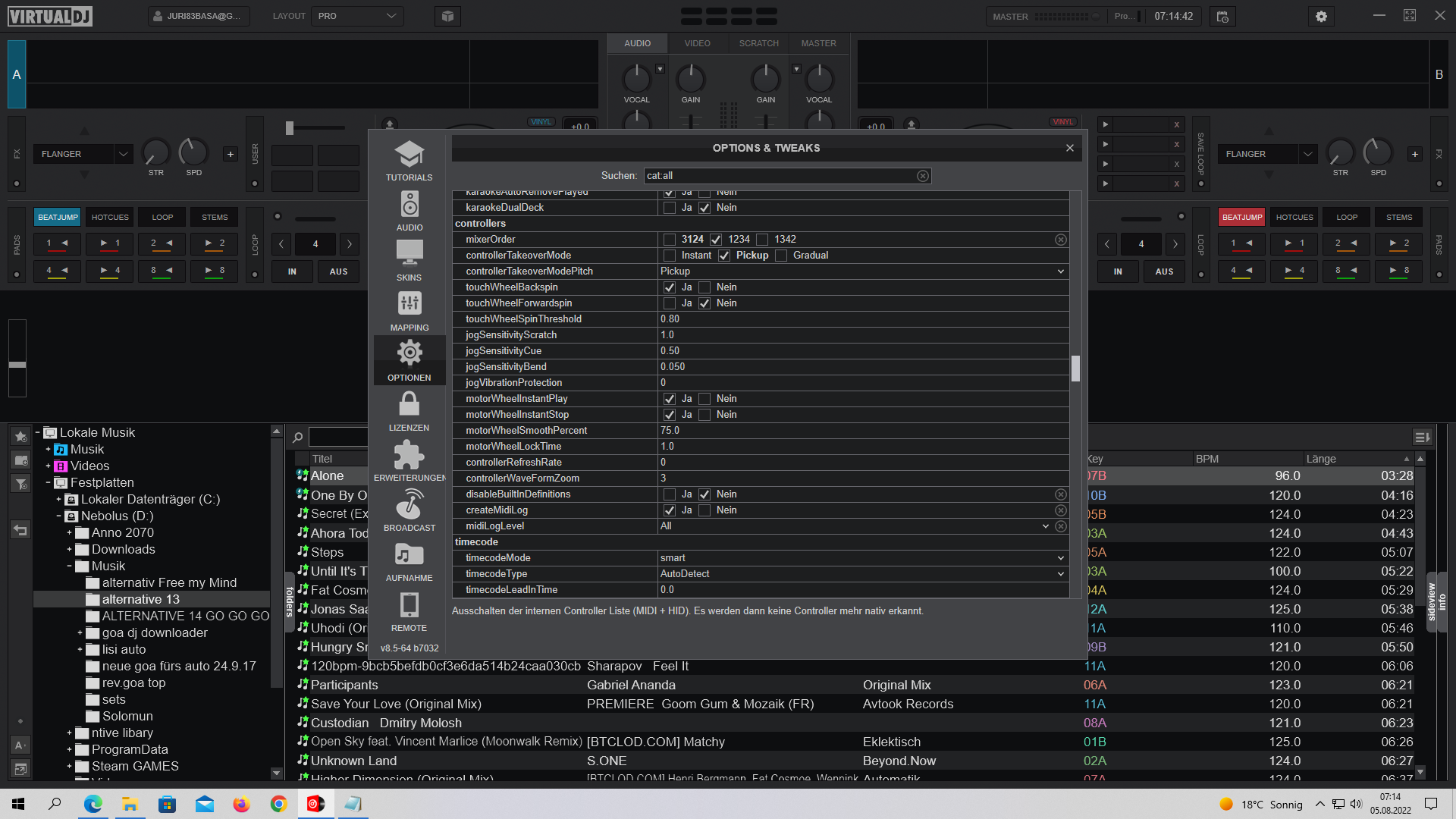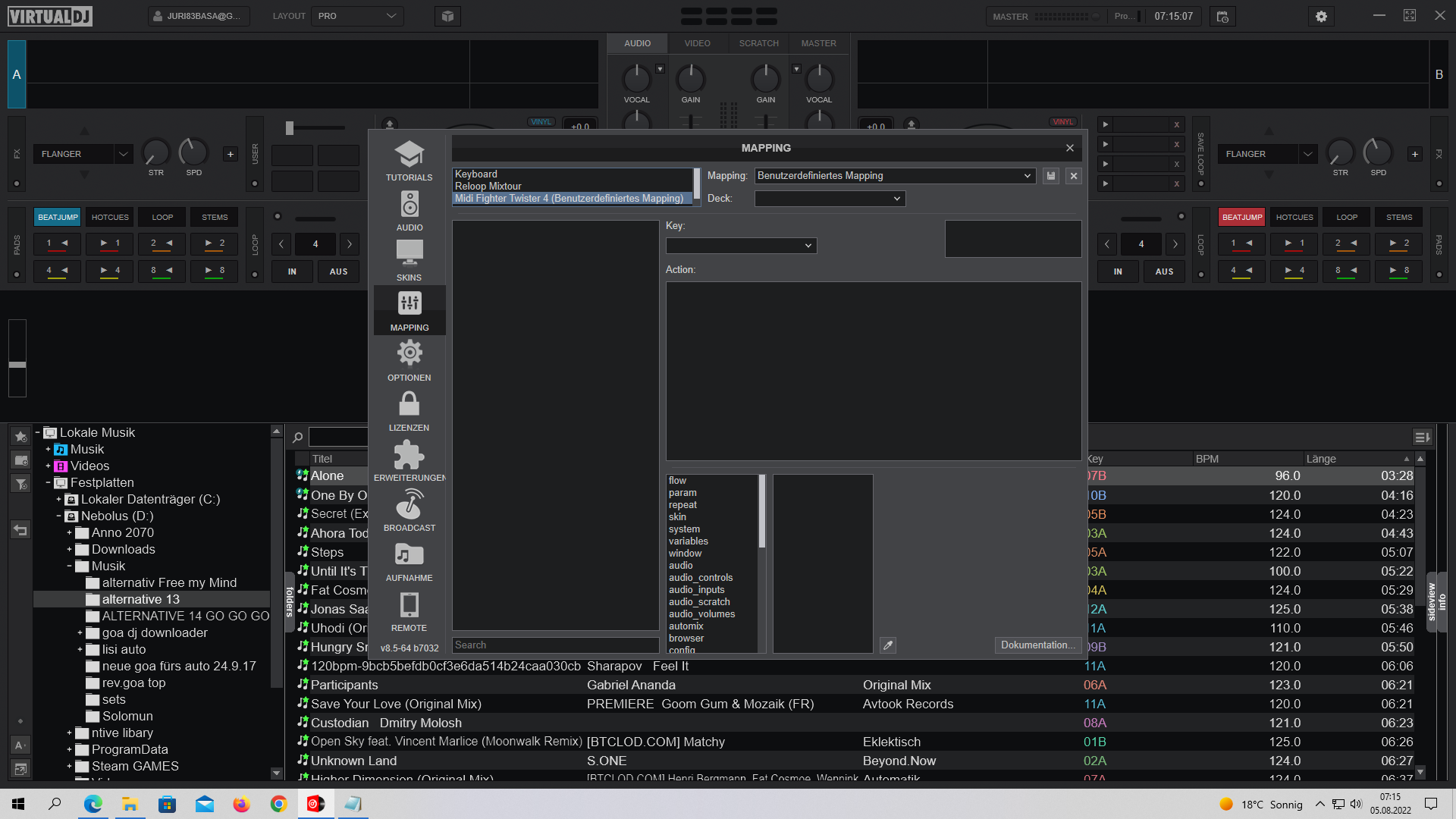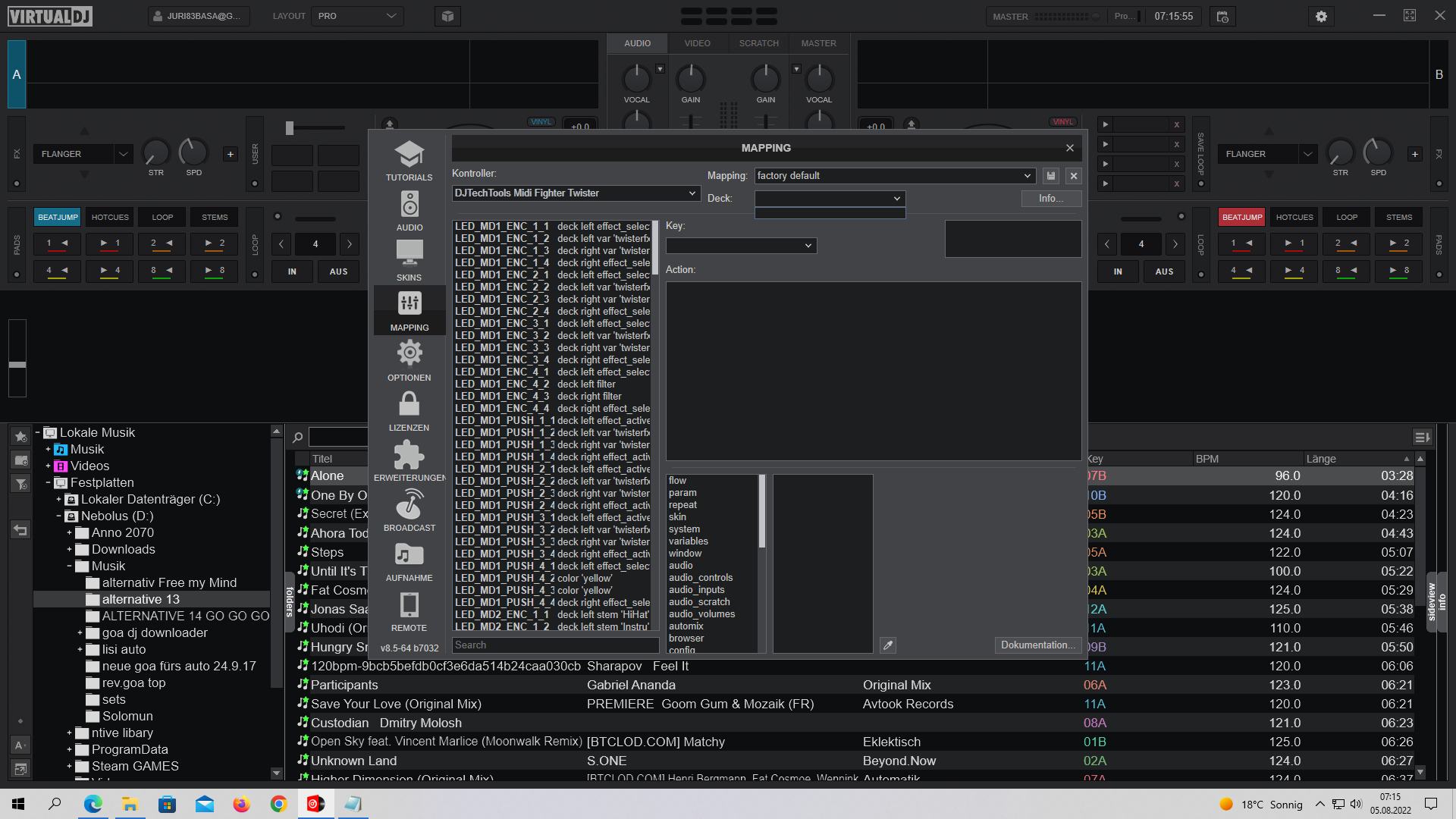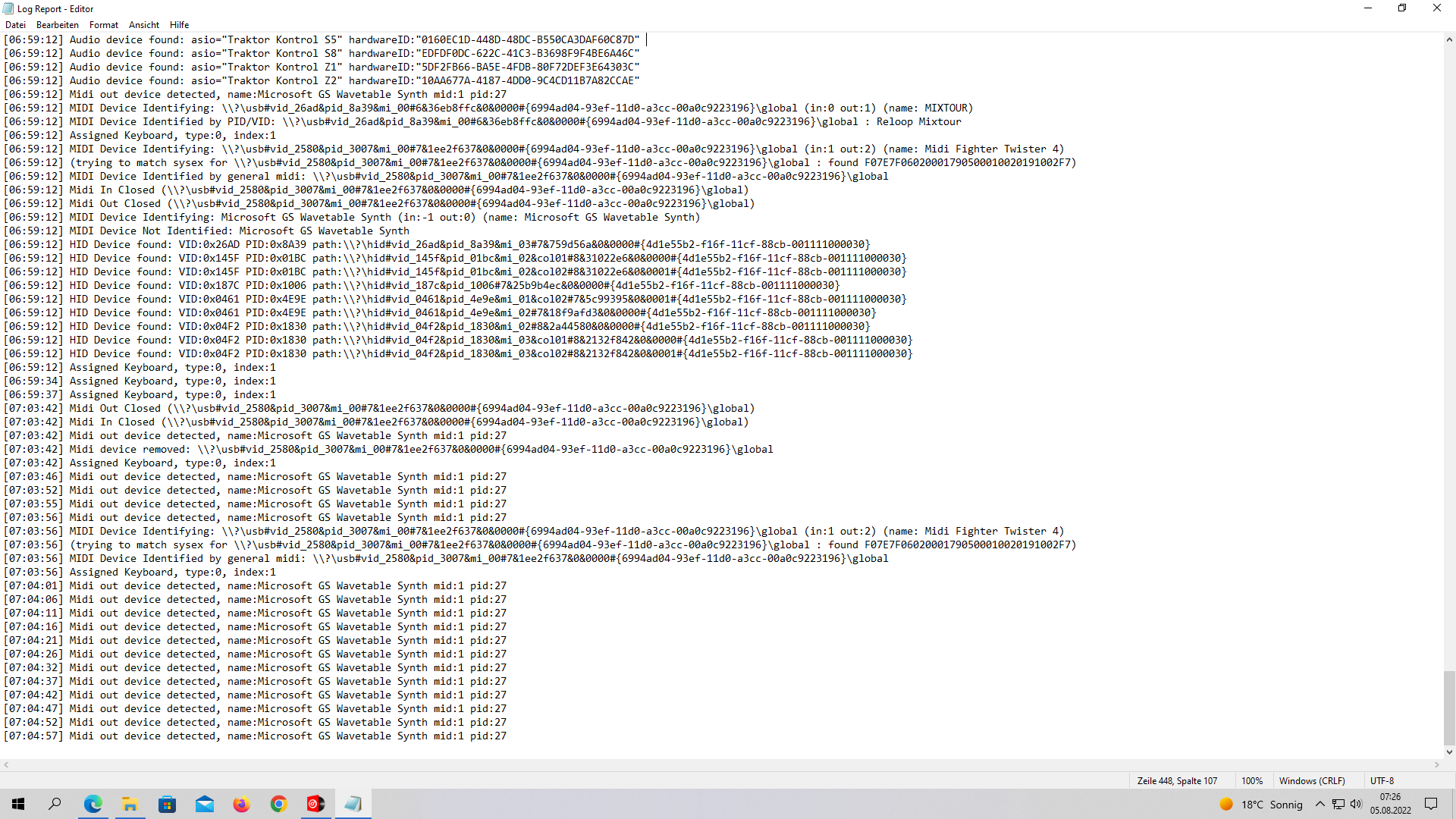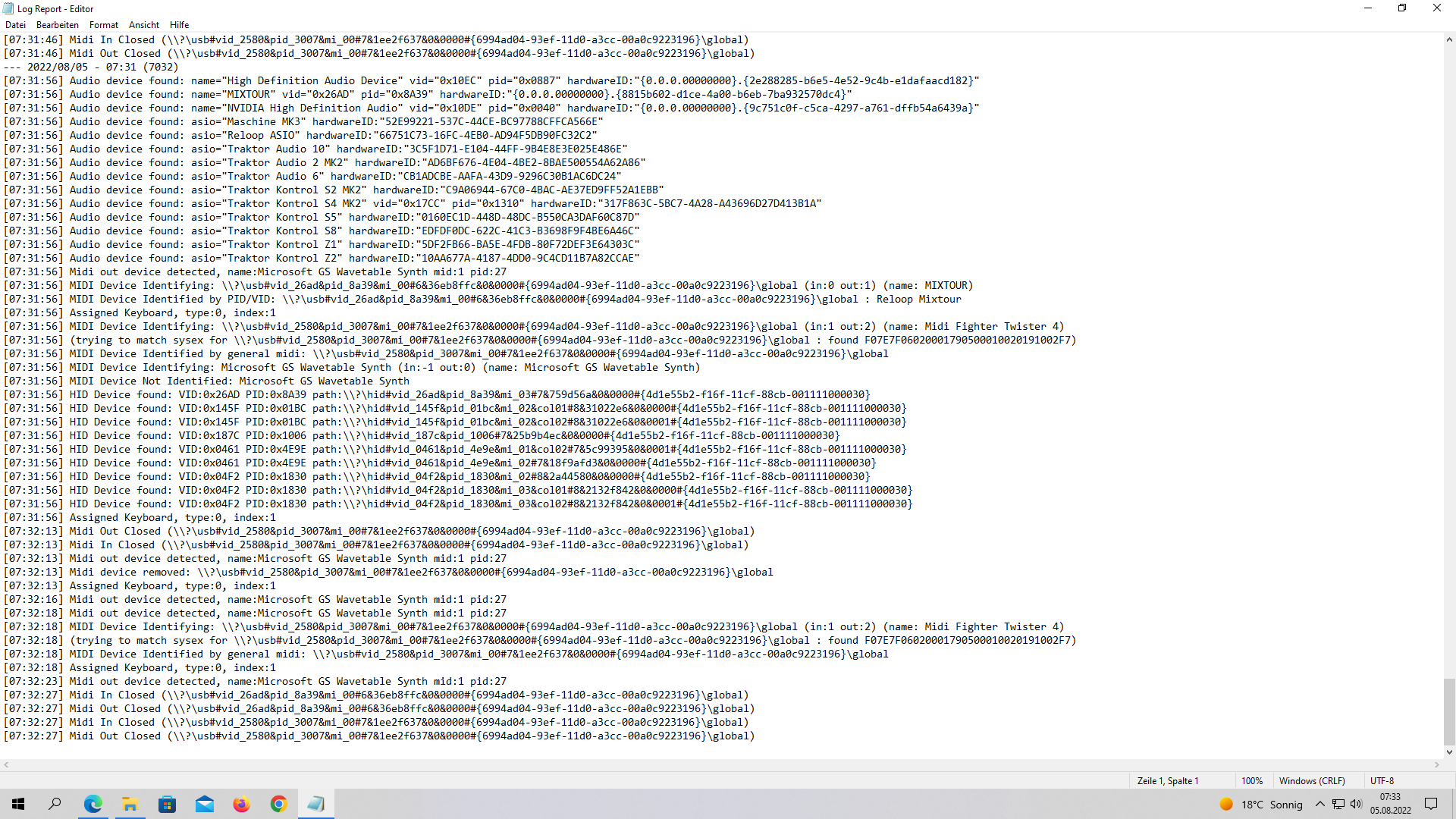 ---
Posted 4 days ago @ 5:24 am
For some reason, your Midi Fighter Twister has incorrect PID.
The factory values are ..vid="0x2580" pid="0x0007" while yours has ... pid="0x3007"
Not sure how this happened, not aware of any way to change the products USB VID/PID, so you will need to contact DJTechTools and explain the issue, in case they have a way to correct this.

If for any case, they say that it's some other version of the same model (like some MKII version) that we need to support, please ask them to contact us.
---
Posted 3 days ago @ 4:57 pm