Forum: VirtualDJ Technical Support
Topic: Denon MC7000 crash
Anyone have issues with VDJ 2021 completely locking up on a denon mc7000. It seems to be only the right hand deck. I'll hit the sync or hot cue and the whole thing locks up and I have to restart my computer in the middle of a show.
---
Posted Mon 10 Jan 22 @ 9:26 pm
The Denon MC7000 works flawlessly for me with VDJ.

Can you reproduce the issue?

And do you have same issue with default controller mapping and Default skin? (and only the Denon MC7000 connected)

Lastly with VDJ closed, if you rename the file, settings.xml, in Documents\VirtualDJ, and restart VDJ, creating a new default settings.xml file, can you reproduce the issue?

Do you have the latest driver installed (if windows) InstallDenonDJMC70001.0.4.exe, not that there is a new driver.


I am willing to confirm/test your findings.. as I have mentioned.. they both play well together for me!


using Win 10 and VDJ 6794
---
Posted Mon 10 Jan 22 @ 11:37 pm
Do you by chance have the latest firmware file available. v1.2? The link is dead on the website and the forums. I updated to an early release build that is supposed to have fixed freezes on certain decks, but it didn't specify which controllers.
---
Posted 4 days ago @ 11:55 pm
The current downloads from Denon can be done from Denon's website:
https://www.denondj.com/downloads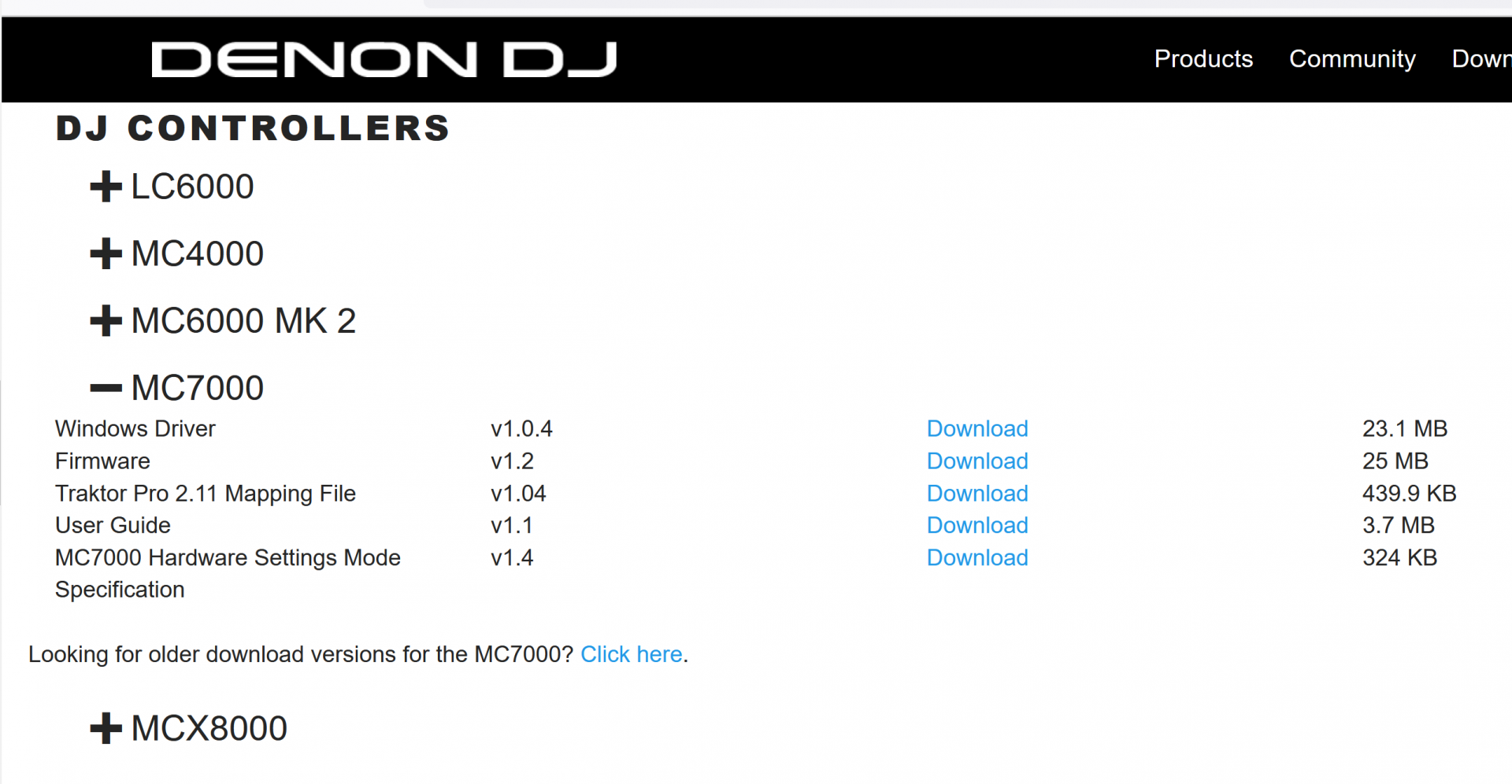 can download from the Denon site and is active.
---
Posted 4 days ago @ 12:33 am