Forum: VirtualDJ Technical Support
Topic: VDJ Twitch Integration Feature will not broadcast to Twitch
Problem:
I put my info in for broadcasting to Twitch. I press "Broadcast" to activate my twitch stream, so I can go live. VDJ says it's broadcasting, no errors. There is nothing being broadcasted on my Twitch stream from VDJ.

Here's what I've done to this point:
1. I tried to broadcast to Facebook and Youtube, both work perfectly.
2. Switched streaming keys.
3. Removed settings.xml from VDJ Folder in My Documents and did a "fresh start".
4. Lowered my resolution.
5. Searched the internet for answers, only to get basic stuff like "did you put the streamer key in?".
6. Contact tech support, they are at a loss, too.

The obvious thing is that I have to now stream though a 3rd party streaming software. Which is kinda a next step for Twitch, but dang, a lot of work to maintain just for a graphics screen and not me on screen, just yet. So. If there's anyone out there with a better solution to this problem, please feel free put it down here. Thanks in advance.
---
Posted Mon 10 Jan 22 @ 3:33 pm
Mine is working ok using direct broadcasting from VDJ - I just tested it (screenshot below)
I did have to update my streamkey, though (it's been a while since my latest Twitch broadcast)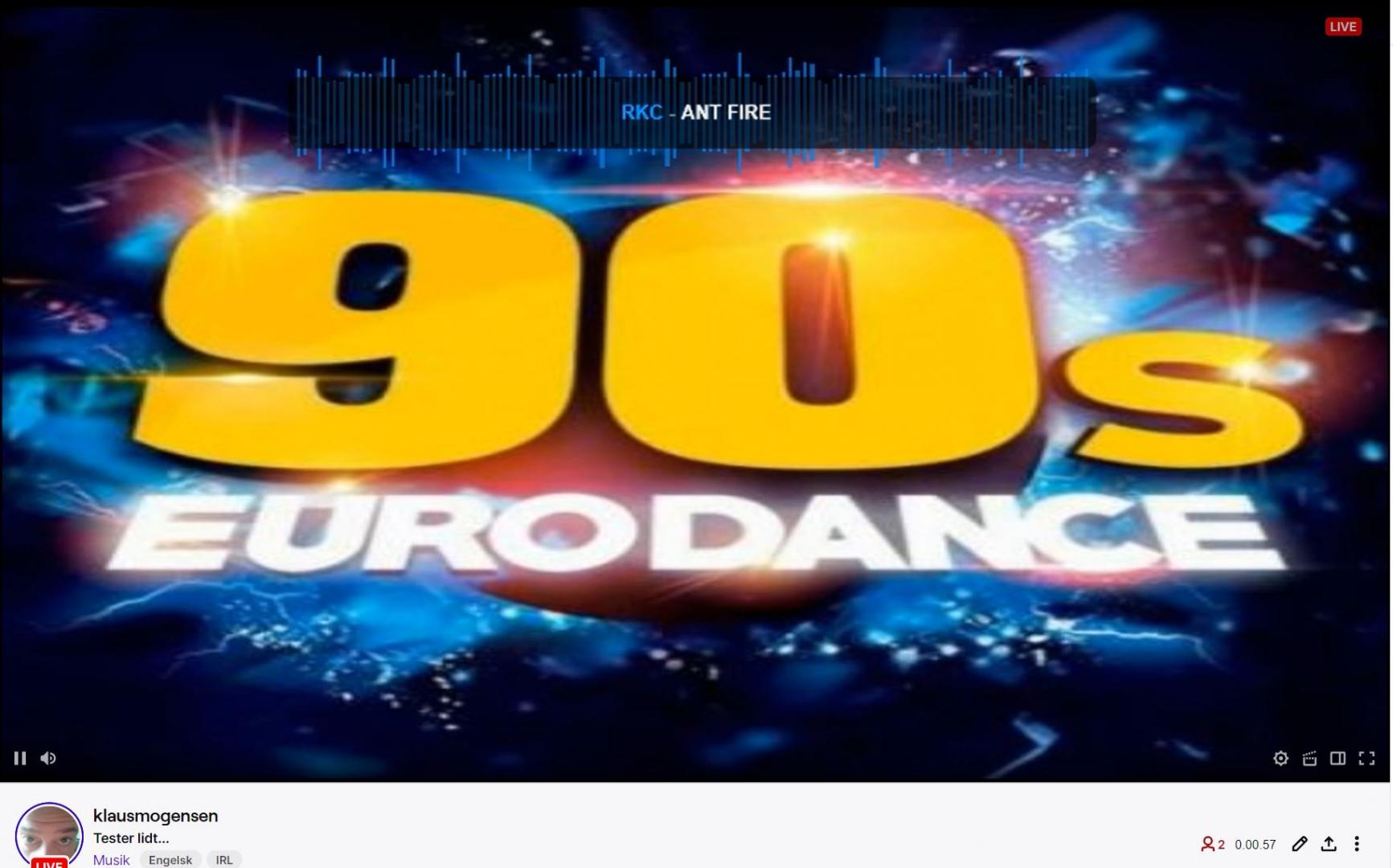 I just used the setting that happened to be in my VDJ already (except the stream key):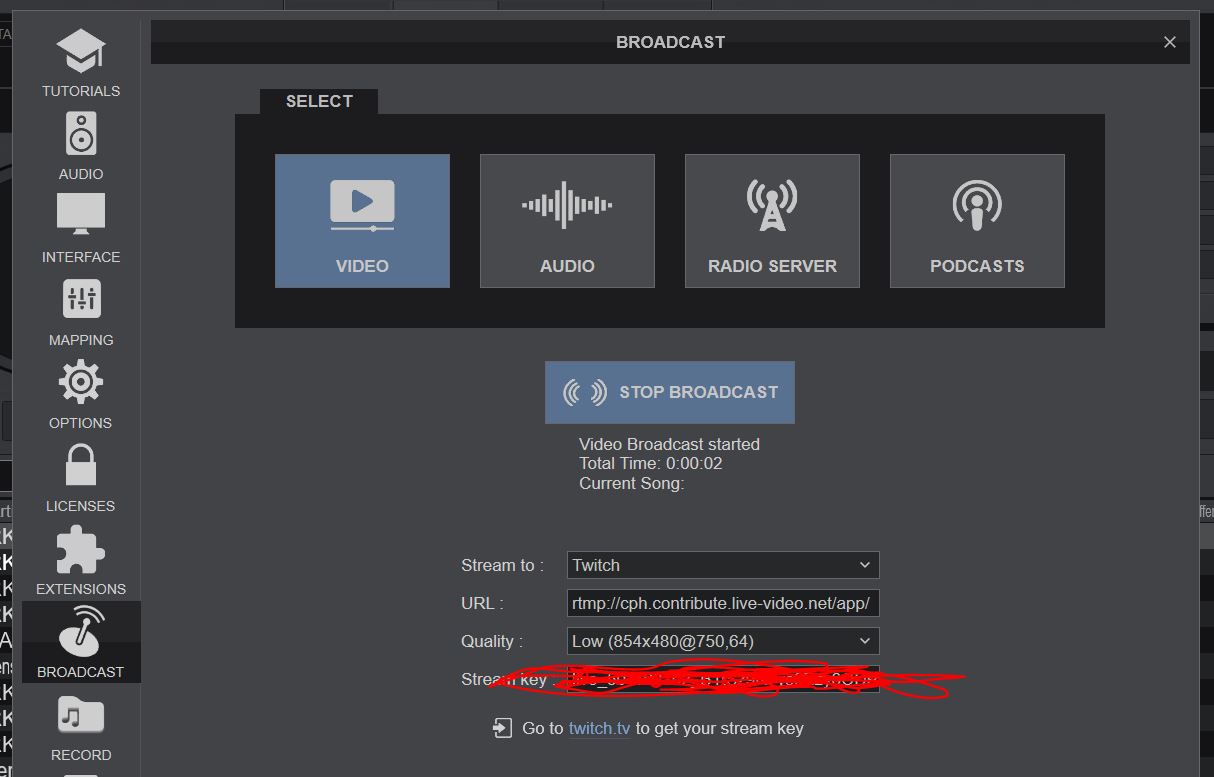 ---
Posted Tue 11 Jan 22 @ 9:26 am
Hey I didn't know you were part of the Twitch crew! I just followed you :-)

---
Posted 7 days ago @ 5:52 pm
In number 2. I said switched streaming keys already. So, it's not that. I can stream to Facebook and Youtube. So, the integration works fine, just not for Twitch. It acts.. blocked for Twitch, for some odd reason. My account on Twitch works, because I can stream using 3rd party software, which I hate. And will have to do until I find a solution here. Thanks for the help.

EDIT. OH NEVERMIND, the link is what I needed. Thanks!
---
Posted 4 days ago @ 5:33 am