Forum: General Discussion
Topic: Songs loading slow in Windows 11
Hello,
I have NEW computer, windows 11, Core I7, 16 Gig Memory, 512 Solid State Drive, Dell Inspiron
External is a 7200 RPM Drive.
Songs are loading Slow and Searching sometimes stalls, causing playing music video to stop for a few seconds.
I have tried ALL of the Mathengine options, none make a difference. Suggestions?
---
Posted Mon 10 Jan 22 @ 3:23 am
Have you install VDJ in "one drive" ? i hade problems with that until i use the advance option and installed not in "one drive " very slow loading before but now its fast
---
Posted Mon 10 Jan 22 @ 7:13 pm
PLEASE tell me how to do that...it was also recommended to run the program in compatibility mode for windows 10 but, once again, I don't know how to do that

---
Posted Tue 11 Jan 22 @ 3:13 am
Hi check for if you have an VirtualDJ folder in one drive (if you use onedrive). if you have that - copy the folder to a safe place , usb stick , another folder on your computer like c:\ myvdjbackup .. when you have a backup .. uninstall VDJ . reboot , install VDJ again but use advance install or what the name it is.. dont use default .. install to C:\Users\yourname\Documents don´t think you run the .exe in compatbility mode, try this first , when its done restore the backup files . delete the virtualdj folder from C:\Users\yourname\Documents replace it with your virtualdj backup folder .
---
Posted 7 days ago @ 5:20 pm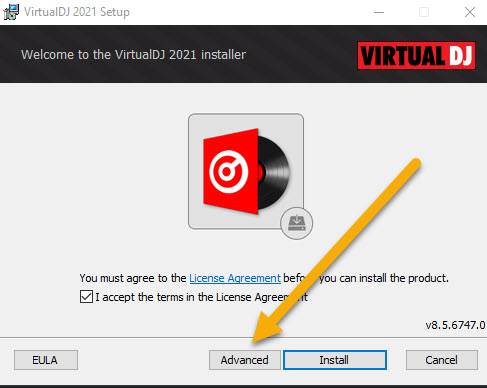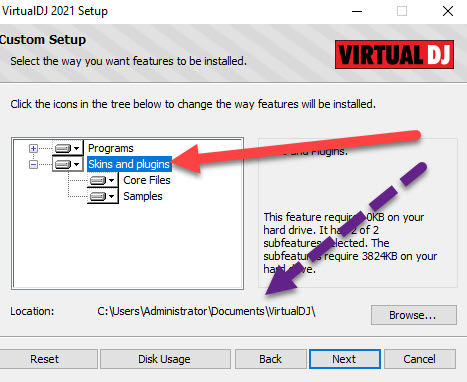 Administrator = Yourname
---
Posted 7 days ago @ 5:34 pm
djing now...it is lagging...even when I search gets to the third letter of a search and freezes, and the video freezes...after my show, I will stay here and try that...thank you
---
Posted 6 days ago @ 12:47 am
One common cause for this is having 'file date' enabled in the VDJ browser.
---
Posted 2 days ago @ 7:47 pm