Forum: Music discussion
Topic: Starting out, what do I need?
Hello Virtual DJ community. I want to start out doing basic DJ stuff for my personal satisfaction. I am a music lover and want to play a full slate of music, leaning toward rock, mostly. I possess a laptop computer and virtual DJ software. Can someone suggest the basic set up that I would require to entertain a small dive bar? I am old and retired, not doing this for money and just want to play songs as they are, not adding anything else. Any help would be appreciated. Thank you, Victor Rukavina
---
Posted Tue 30 Mar 21 @ 3:14 am
Could just DJ from the laptop only, but add an extra sound card (usb) so that you can pre-listen next song without the audience hearing it.. and be able to cue next song up..

But its a lot more fun and "ease of use" if you get a DJ controller (that has such a sound card built in).
Doesnt have to be expensive, and doesnt have to be huge ...

Basic options that would work just fine, could be all from Numark DJ2go2 (around $100) to DDJ-400 (around $300) ... and lots of models in-between those or in that price range
https://www.virtualdj.com/products/hardware.html

A question would be if you are going to use mic, then you'd probably want to opt for a model that has a decent mic section.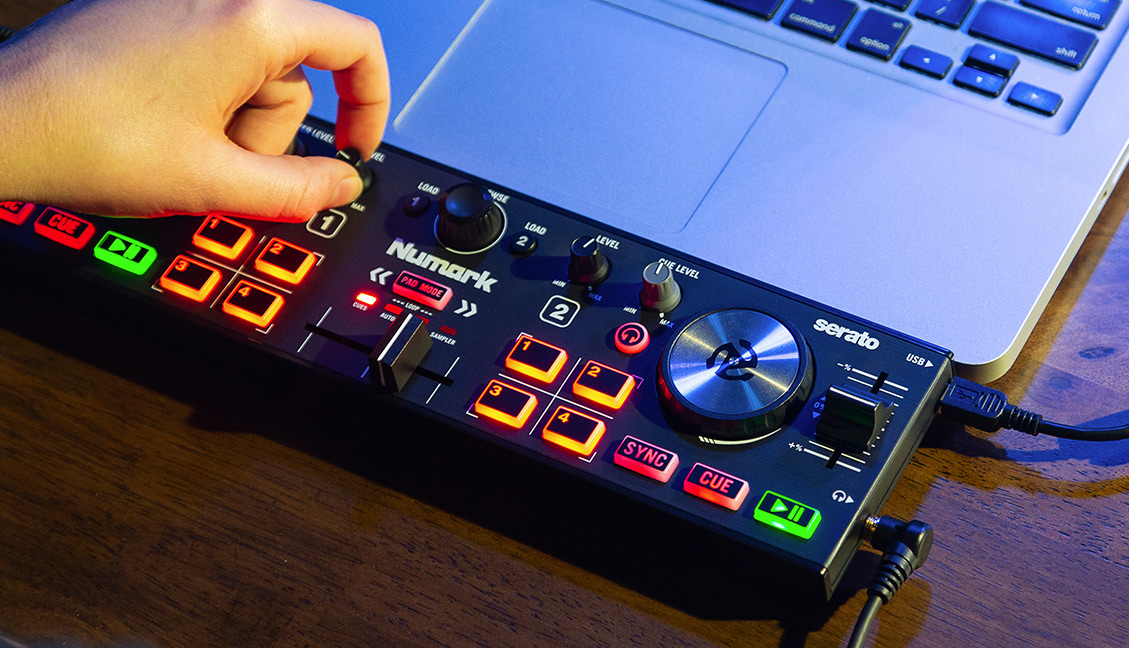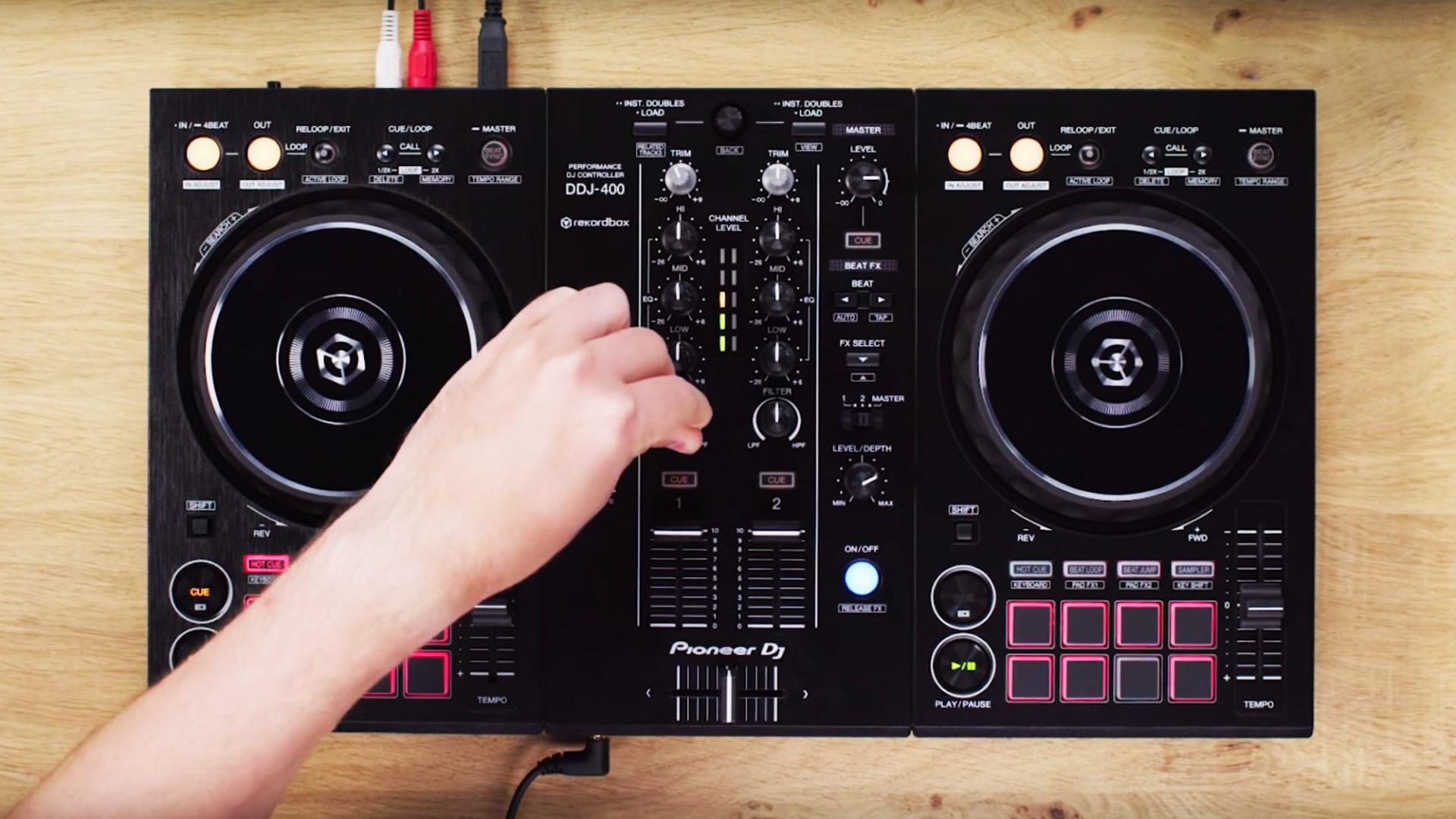 ---
Posted Tue 30 Mar 21 @ 8:12 am
Thank you very much for that useful information
---
Posted Wed 31 Mar 21 @ 2:08 am
Rune, thank you for your answer. I think I would go with the 400, I think I would need a mic, but you never know, I might at some point and have to buy it anyway and get rid of the cheaper one. I don't want to impose on you so would it be acceptable to ask you some more questions? Either way thank you for your answer. Victor
---
Posted Wed 31 Mar 21 @ 2:29 am
Feel free to ask ;-) its that the forum is for ;-)
---
Posted Wed 31 Mar 21 @ 12:41 pm
Hello Rune, I will purchase the 400. What is my next step? After getting the dj controller and attaching it to the laptop, what do I need next?

---
Posted Wed 31 Mar 21 @ 10:41 pm
Just need a license for the software (required if using a DJ controller)
https://www.virtualdj.com/buy/

And a pair of headphones to be able to cue up next song at the controller ideally ...
Thats pretty much it ;-)
---
Posted Wed 31 Mar 21 @ 10:45 pm
speakers to connect to the ddj-400 (self powered would be cost efficient or else you need an amp)
headphones to connect to ddj-400


---
Posted Wed 31 Mar 21 @ 11:26 pm
Thank you all for the suggestions, I appreciate the input. So all that is left is a pair of speakers and I would like to get self powered speakers and headphones? I would like to purchase these items, any suggestions?
Also 1 more question, does the ddj-400 support a subwoofer? Thanks again for the help, Victor.

---
Posted Thu 01 Apr 21 @ 1:30 am
---
Posted Thu 01 Apr 21 @ 12:20 pm
Thank you, everyone for the answers and the needed help. I will post when I get all my equipment together. Victor
---
Posted Fri 02 Apr 21 @ 8:54 pm
Rune and Wickedmix, Thanks for your help. I have the DDJ-400 and a headset by Phillips. I have ordered these powered speakers, (Pair Rockville RPG10 10" 1200w Powered PA/DJ Speakers + 2 Stands + 2 Cables+Bag), waiting for them to be shipped. I think I need a few RCA cables and I should be ready to enter the DJ world. I'm a little scared of making a fool of myself though, but, I'm going to give it a go. Thank you both again, I really appreciate the help.
---
Posted Sun 11 Apr 21 @ 3:13 am
You'll be fine with that ;-)
And should go all well ...
---
Posted Sun 11 Apr 21 @ 10:45 am
Thanks for your support and kind words, Rune.

---
Posted Tue 13 Apr 21 @ 2:34 am
Hi im new to djing i have made a few albums of songs can anyone give me advice?
---
Posted Tue 13 Apr 21 @ 1:40 pm
---
Posted Tue 13 Apr 21 @ 1:58 pm
---
Posted Tue 13 Apr 21 @ 3:39 pm
Bryce, Rune is cool, helpful, knowledgeable and supportive, He's the real deal. I thank him for his support of my endeavor, and I think you are in good hands. Victor.

---
Posted Sun 18 Apr 21 @ 2:53 am