Forum: VirtualDJ Skins
Hello all, has anyone got a denon mc4000 skin they know of i can use please?
---
Posted Mon 15 Mar 21 @ 9:01 pm
All skins are available within the software., under Extensions. Look there... .

And generally speaking perhaps just use default, since thats up to date always, with latest features.
Having the skin look like your controller not needed, and skins are perhaps a bit of a blast of the past as well.. The default software skins works with any controller

---
Posted Mon 15 Mar 21 @ 9:10 pm
Cheers pal, normally use the standard stock but would of been nice to have a matching skin for my denon. Been using the numark mixtrack pro 2 skin for a while, helps to view same buttons on screen as well.
---
Posted Mon 15 Mar 21 @ 9:59 pm
I built one based on the MC4000, Not exactly the same but styled around it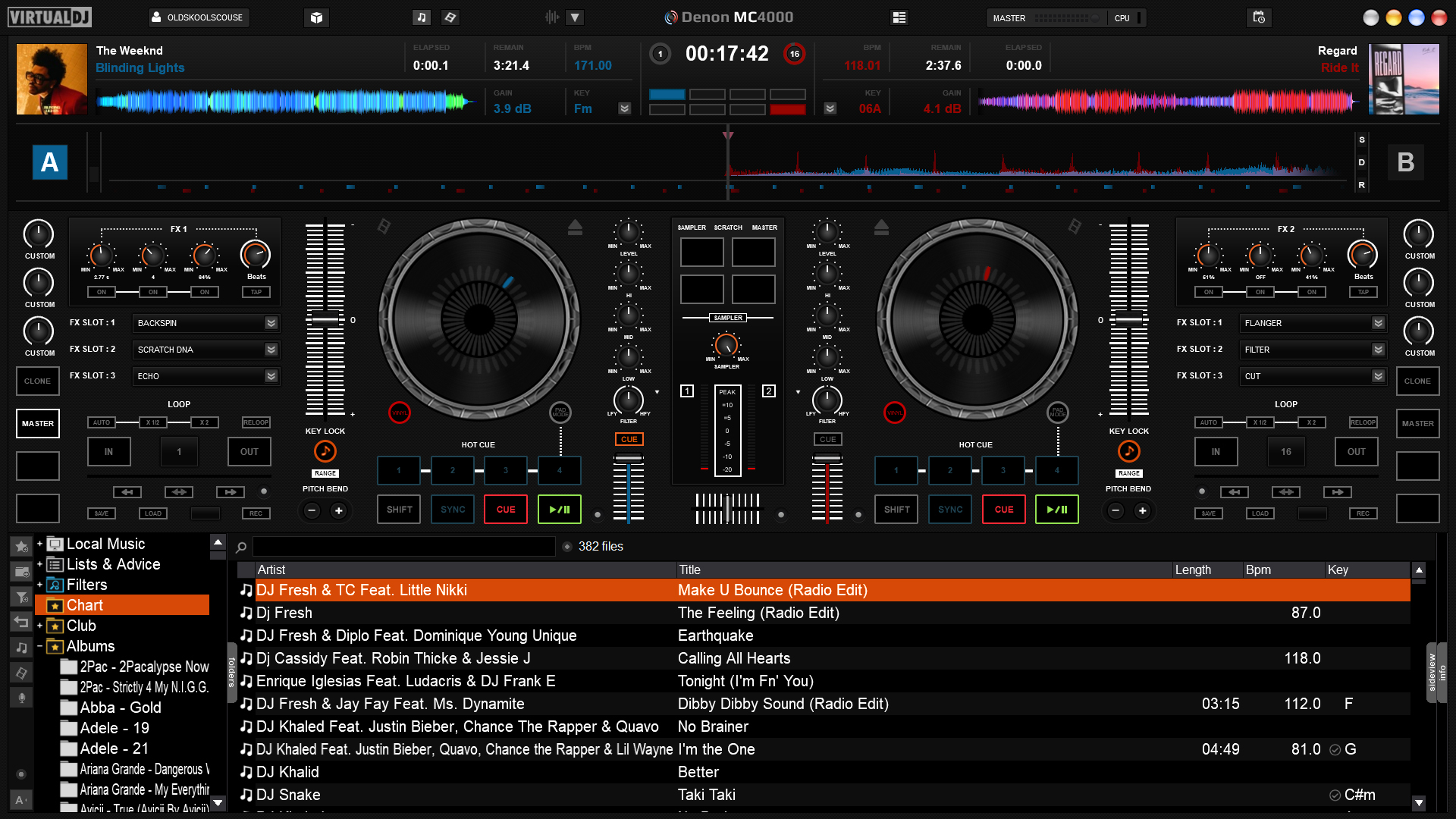 ---
Posted Sun 10 Oct 21 @ 12:45 pm