Forum: Wishes and new features
Topic: Remote App - Wishes and new features - Page: 5
Also it would be nice if the sampler selection box was a dropdown like in the PC application, so that you don't have to cycle through the entire sampler library to get to the page you want.
---
Posted Sat 29 Feb 20 @ 6:07 pm
Is it possible to get an option for custom buttons on the remote app for android? If not a way to dump the next loaded track (this is what I have a custom button for) That way if automix is playing random songs and I don't like the next choice I can dump. The ability to play newly selected songs next in automix vs them always going to the bottom. I'm using the remote app to play videos in my mancave so i don't have to walk to the PC to shift videos.
---
Posted Wed 17 Jun 20 @ 8:43 pm
most important feature of the remote would be

"edit automix"

imho. No matter why you use the remote (in a club before the party starts, at a beer garden for background music, at home, ...)

I realy want to purchase the remote app, but there was no update since Oct 2015?! A new version with some improovements like the automix feature and I am in! ;)
---
Posted Sat 20 Jun 20 @ 6:06 pm
Why does my remote app looks as it looks (it runs under Android version 9)? In your play store preview it looks different. Is this app still being developed at all?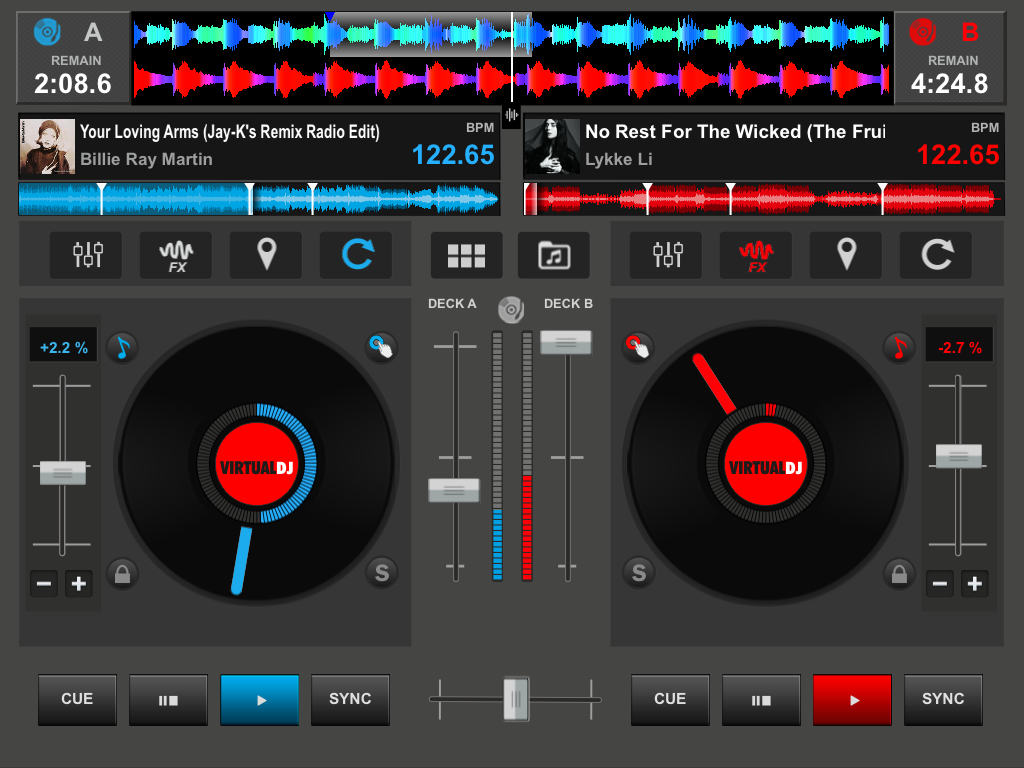 preview at google play store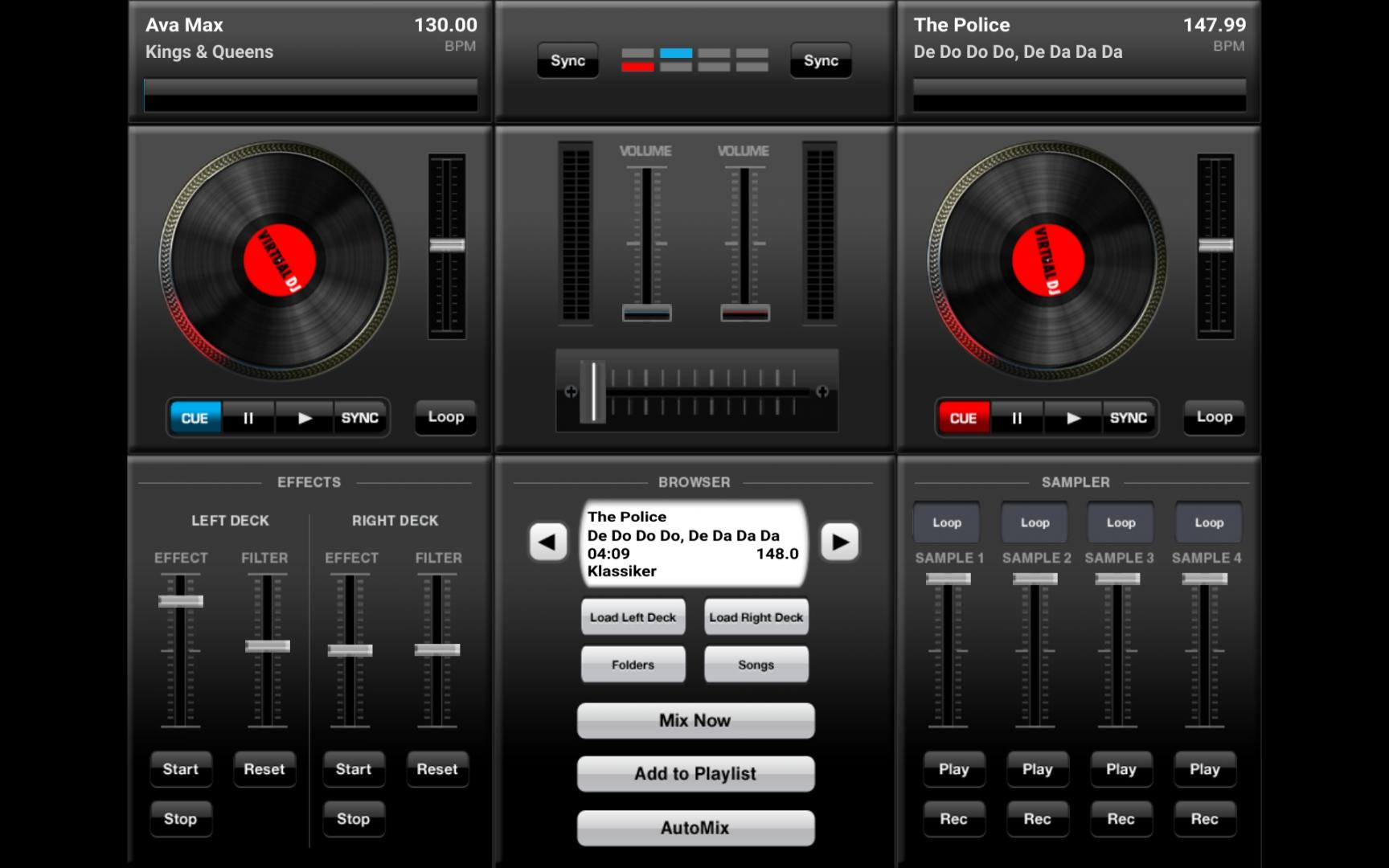 looking on tablet
---
Posted Sat 18 Jul 20 @ 8:43 pm
---
Posted Sat 18 Jul 20 @ 8:48 pm
The app runs skins, just like the main VDJ software. You can change it to look the way you like.
---
Posted Sat 18 Jul 20 @ 8:49 pm
Hey, wow, thats great! It works with different skins.

But browsing in itunes playlist doesn't work. When i swipe left to enter the itunes library, it the browser jumps back to the main folder.
---
Posted Thu 30 Jul 20 @ 9:45 pm
I would like to have the option to display more info in the remote browser. For example I put a lot of info in the comments column but it is not shown on the remote browser. I also use text coloring which is great in the laptop browser but cannot be seen in the remote browser.
---
Posted Thu 03 Sep 20 @ 12:39 pm
I love this remote app. I'm currently running 3 tablets with the remote app (2 with the remote deck display skins and 1 with the default skin). My wishes for the future of this app would be:

Automix Control
Either auto or forced rotation on the screen (that way I can organize and run my charging cables better)
Maybe a video interface or even just the deck display of the videos (since 90% of everything I play are videos)
Other than that. I'm pretty content. I love it.
---
Posted Thu 01 Oct 20 @ 9:51 am
would love to see the remote app be a stand alone instead having it only being able to use when VJ is open on a computer


---
Posted Thu 22 Oct 20 @ 12:43 am
;) that would imply ARM version of VDJ ...

---
Posted Thu 22 Oct 20 @ 8:46 am
Wish for a 2021 update with loads of new features for an app that is now 6 years old with no updates.

Last update October 5th 2015
Build 2488

Thanks!
---
Posted Sat 03 Apr 21 @ 11:49 am
I've been asking for an update for at least a couple of years now. Got sick of asking and now just use RDP instead nw.
---
Posted Sat 03 Apr 21 @ 12:12 pm