Lost or forgotten password
FAQ in other languages :

---
Back to FAQ
Q: I have lost/forgotten my password. How can I retrieve it ?
---


If you have lost or forgotten your password you can reset it by visiting the password recovery page and follow the instructions below:



On the password recovery page enter your VirtualDJ User name or the email that you used to create your account




Press OK once you have entered your user name or email address and you will receive a message that an email has been sent to reset your password.

Open your email and you will see a new email from VirtualDJ (no-reply@virtualdj.com). If you do not receive anything within a few minutes, please check your Spam/Junk folder as it is common for "no-reply" addresses to be filtered by email clients as spam.

Click on the link provided in the email to verify that you would like your password reset.

A web page will open to verify that you have reset your password and to advise that another email will arrive with your temporary password.

Go back to your email and open the new message from VirtualDJ. Your account credentials with your new password will be included. Copy this information to log back into the website.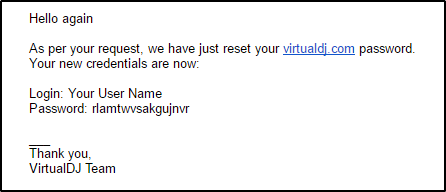 Go to VirtualDJ.com and enter the credentials received in the email into the login section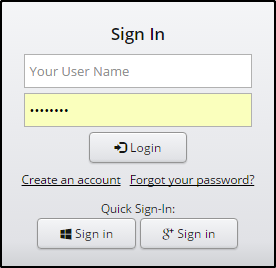 To change your password visit the My Account page and enter the temporary password into the Old password field. Enter your new password into both boxes labelled New password in order to confirm it. Click on the Save button once completed to save your changes.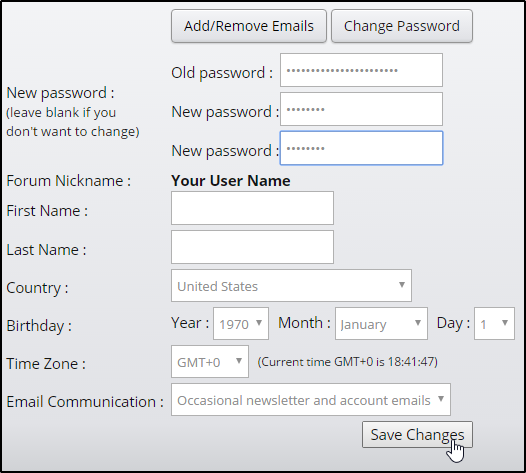 ---

Related Topics:
FAQ I've forgotten my Login (username/nickname)
FAQ I haven't received any E-mail when I tried to recover my password



---
Back to FAQ
Knowledge Database
Wiki HOME