Forum: General Discussion

About VirtualDJ and DJing in general

---
If you need extended support, contact our Support Team.
Forum Guidelines  (*) The moderators hold the rights to move or modify posts in order to keep the discussions clear or to facilitate the search.

I bought a DDJ SX2 and after my mapping, on Thing doesnt work.
The Controller has inside die jogwheel a red LED-"4-part"-wheel.
Standard it flashs only when i scratch.
Now, im am searching the command, that the LED is always on.

What could i do?



---
Posted Thu 10 Aug 17 @ 5:45 am

This "led" is a Hardware indication that the platter is pressed and its not part of the MIDI, so cant be mapped/controlled.
---
Posted Thu 10 Aug 17 @ 7:24 am

Really? Because i think the Name is innerjogwheel and it´s mapped in the Standard, too?!
---
Posted Thu 10 Aug 17 @ 1:44 pm

I mean this: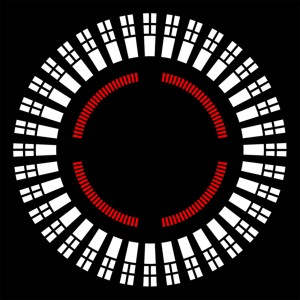 ---
Posted Thu 10 Aug 17 @ 1:46 pm

LED_JOG_INNER

That's the key you need to remap
---
Posted Thu 10 Aug 17 @ 2:44 pm

Hallo zusammen! Ich habe ein Problem mit dem Mapping des Sync Buttons!
Hab ihr eventuell den Befehl dafür?
Hab einen DDJ SX!
Vielen Dank schon mal!
Hab in den Foren schon geschaut aber nichts hilfreiches gefunden!
---
Posted Thu 15 Nov 18 @ 4:21 pm

sync


But here You better speak english.
---
Posted Thu 15 Nov 18 @ 7:48 pm

Hello everybody! I have a problem with the sync function! And you need yours Help! I have not found anything in the forums! What is the command for the
Sync button? So that he adjusts u back to real bpm? Thank you
---
Posted Fri 16 Nov 18 @ 9:18 am

As above, the default mapping for the SYNC botton on the DDJ SX is just

sync
---
Posted Fri 16 Nov 18 @ 9:45 am

Feisti wrote :

Hello everybody! I have a problem with the sync function! And you need yours Help! I have not found anything in the forums! What is the command for the
Sync button? So that he adjusts u back to real bpm? Thank you



Try this:

param_equal pitch 0.5 ? sync : pitch_reset
---
Posted Fri 16 Nov 18 @ 1:25 pm

I also faced this kind of mapping problem
---
Posted Sun 18 Nov 18 @ 6:55 am