Q: Is VirtualDJ compatible with Gatekeeper?
---

With the release of Mac OS X 10.8 and later, all Mac applications are required to be signed by a developer registered with Apple, otherwise it won't work out-of-the-box. This feature is called Gatekeeper, and gives Apple a way to stop spyware and other nasty stuff from spreading. Atomix Productions has signed VirtualDJ 8.0 and later versions. Consequently, you can keep Gatekeeper enabled.

If for some reason, Gatekeeper blocks the installation of VirtualDJ or one of it's addons you can do the following:




Go to System Preferences Security & Privacy

Click on the General Tab

Click the lock icon in the bottom left hand corner and enter the password for your Mac

In the bottom section of the window the option for Allow apps downloaded from: will show 3 options. If Mac App Store is selected, choose either Mac App Store and identified developers or Anywhere if you are an advanced user and feel that you will not be installing anything malicious that could potentially harm your computer.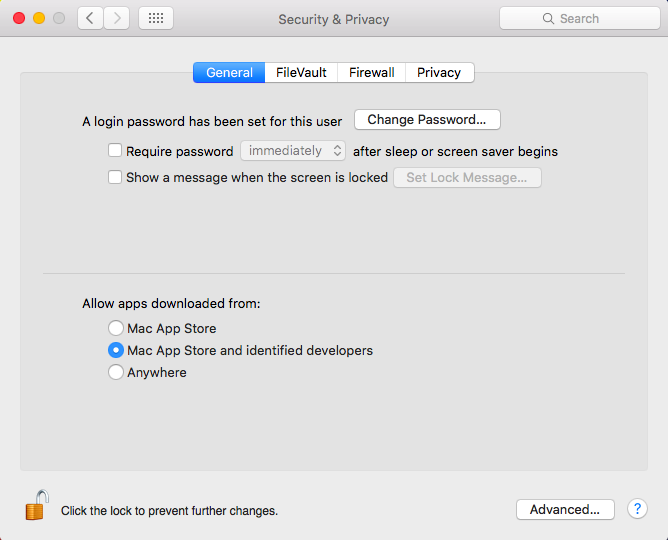 ---

Related Topics:
WIKI What can I do to improve my Mac's performance?
WIKI How can I use an external hard drive on both my PC and Mac?


---
FAQ
Knowledge Database