Forum: Addons
Topic: Midi Fighter Twister (Stems)
---
Posted Thu 30 Sep 21 @ 2:29 pm
MIDI Fighter Twister Hardware settings:

Bank 1 settings for all Encoders:
Has Dente = Yes
Sensitivity = Responsive
Indicator Type = Bar
Switch Action Type= CC Toggle

For colors, the "Off Color" is black for all encoders. "On Color" is set similar to VDJ color scheme (again, in the MF Utility).

See image for example: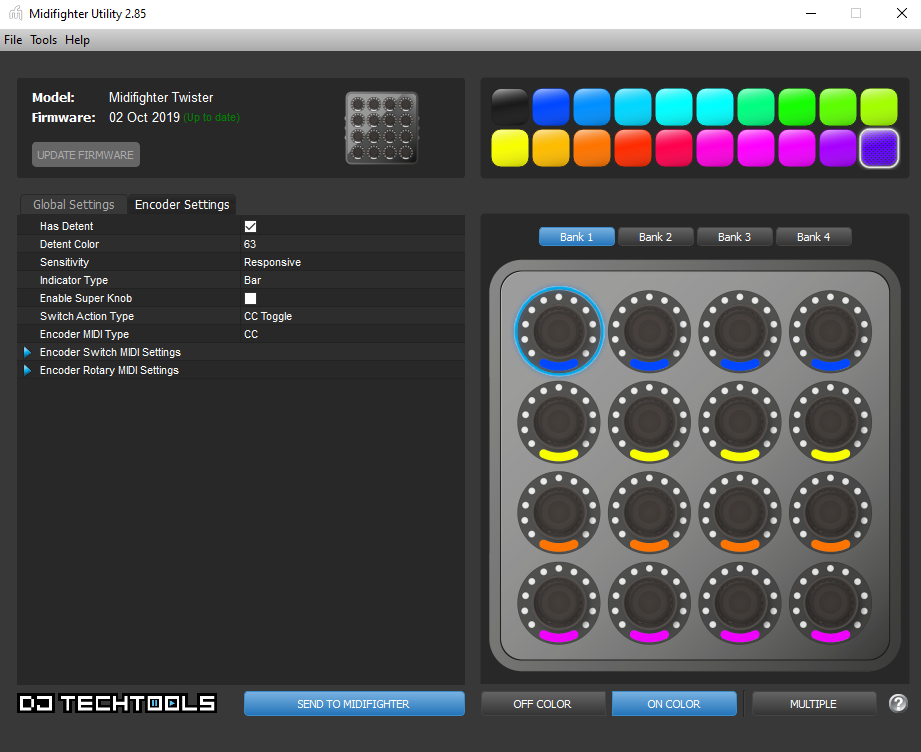 ---
Posted Thu 30 Sep 21 @ 5:39 pm
Major update:

Bank 1 is now set for Left/Right decks with all stems.

Bank 2 is now 4 Decks, 4 stems.

Bank 1 config:



Bank 2 Config: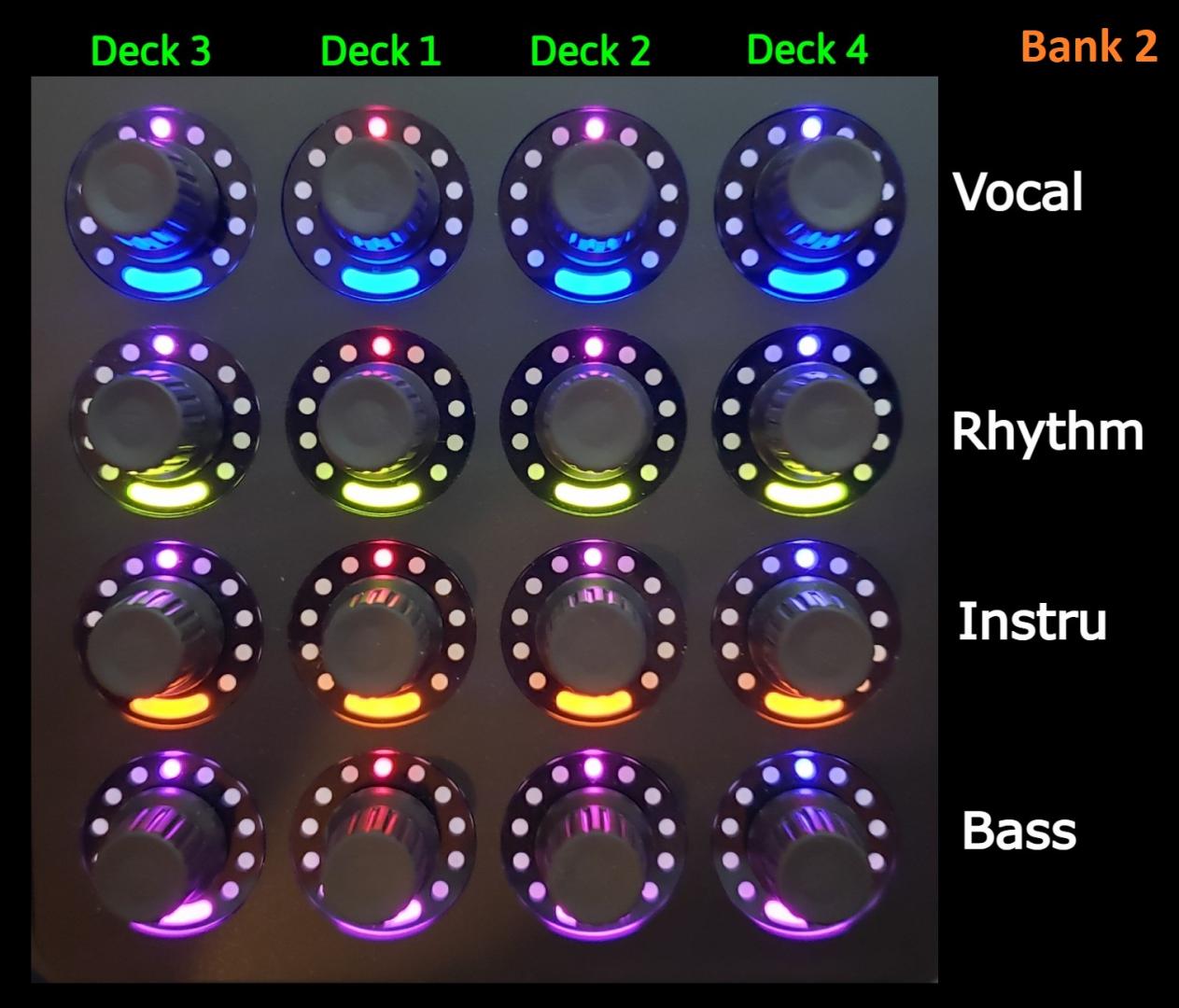 ---
Posted Mon 22 Nov 21 @ 7:29 pm
Thanks for this work.
Can you use the knobs as volume down and extra volume like when the stems are mapped to deck 3 and 4 on a controller?

Also, do you recommend using the mute_stem og stem_pad for the buttons?
---
Posted Mon 11 Apr 22 @ 11:32 am