Forum: General Discussion
Topic: New to Virtual DJ karaoke
I have been using Virtual DJ for the DJ side of things, however I have just subscribed to the karaoke feature of VDJ - My initial reaction to the program is the song selection is NOTHING like it is on the music program. Am I doing something wrong? I have a corporate event tomorrow evening and I am hoping I am just missing some box to check to correct this. I also don't see where I can change my screen layout to show the field where I can add names to the upcoming songs, add music between songs etc. Your help is greatly appreciated.
---
Posted Tue 23 Feb 21 @ 2:55 pm
Thank you for the links. On the layout that you have pasted, how do I apply that layout? Currently, at the bottom right I have a field that is the effects loops, and a field that allows for a playlist to be assembled. Is there a setting I need to go to for the karaoke layout? I really appreciate your help!
---
Posted Tue 23 Feb 21 @ 4:06 pm
check the dot [known as a "snap"] on the right side
---
Posted Tue 23 Feb 21 @ 4:25 pm
The small dot as mentioned gives you access to the karaoke options





And for "Next Singer Displays" one default is included, and you can add more from Extensions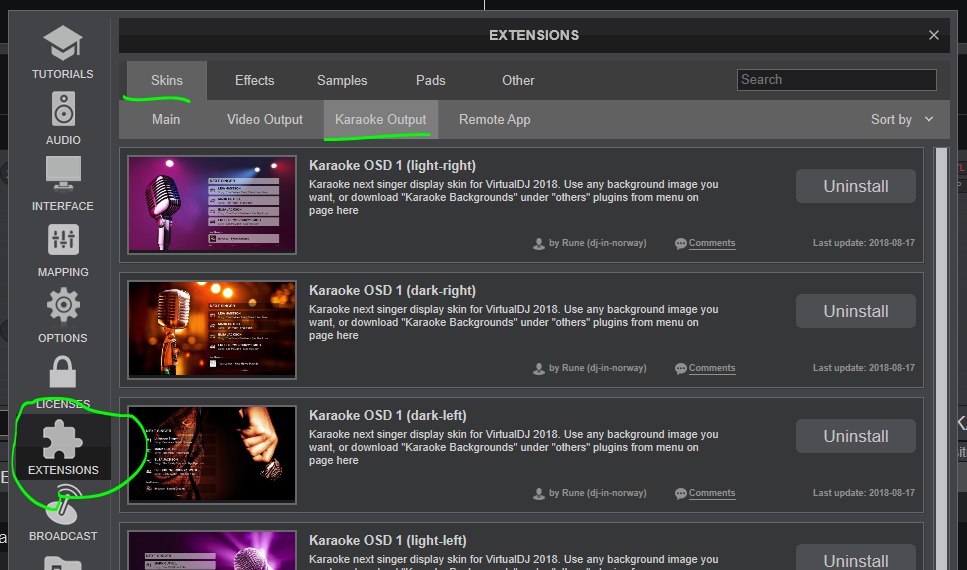 ---
Posted Tue 23 Feb 21 @ 5:05 pm

A little tutorial video here that might be of interest:


---
Posted Tue 23 Feb 21 @ 6:39 pm