Forum: Wishes and new features

Features you would like to see in VirtualDJ

I am a long time user of vdj ,however I do use both platforms serato as well as vdj,and just like everyone else ,I m trying to figure the best platform Hands down in my opinion (it is vdj) ,but it's one thing that serato has the slight edge, and that's the wave form ,I think what a lot of people are saying ,is the Visual aid as well as the waveform and the high definition of them , I use my ear ,so I'm good but i used tickers or CBG for backup for speed so I would like to set them , can you use something else besides that CBG, tickers are more precise
---
Posted Thu 26 Sep 19 @ 1:02 pm

Turn on "experimentalwavecolors" in settings, and change waveform to full spectrum ...
Several color schemes to choose from



---
Posted Thu 26 Sep 19 @ 1:24 pm

OK, what's a "ticker"? That doesn't seem to be what Serato call it (no Google results).

From what I can see, the waveforms and markers look very similar to VDJ ones.
---
Posted Thu 26 Sep 19 @ 4:28 pm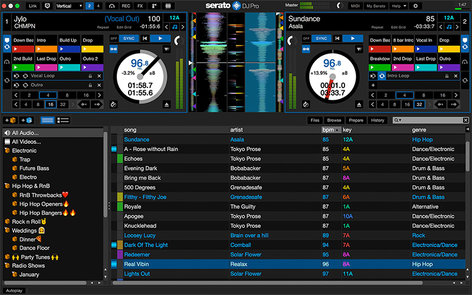 ---
Posted Mon 07 Oct 19 @ 6:45 pm

This is a vertical view on the inside ,do you see how its making a line when match up like I say i'm a vdj user ,but I have grown rather fund of these tools CBG's are little small squares
---
Posted Mon 07 Oct 19 @ 6:49 pm

You mean like this?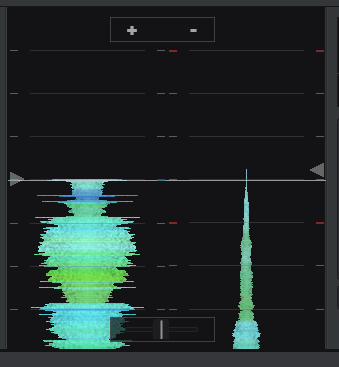 Turn on Show Gridlines...
---
Posted Mon 07 Oct 19 @ 7:23 pm

I'm going to try that thank you Although i have tried that in the past ,it might be a little different now
---
Posted Tue 08 Oct 19 @ 5:45 pm