Forum: Video Discussion

Video mixing & karaoke
Topic: My first Video DJ gig - SUCCESS!!!

Earlier this year I visited San Diego and went club hopping. Inside every club I visited, all the DJs were video mixing. It looked really cool and had me thinking about getting into it. Well fast forward a few months. I did my first real gig as a video DJ at a casino last night. It was amazing! The people loved it and so did the entertainment director who hired me. They want to continue with it and are gonna add bigger screens for me next week!

Virtual DJ worked like a champ! It was so easy for me to use while video mixing. Here's a picture from my gig last night. I am so excited! I plan on video mixing at all of my gigs now. Even gigs that don't have big screen TVs, I will just carry a small LCD monitor with me and put it on my DJ table.

I just want to say "thanks again" to the people who created this massive awesome program called Virtual DJ. I love it more than I can say!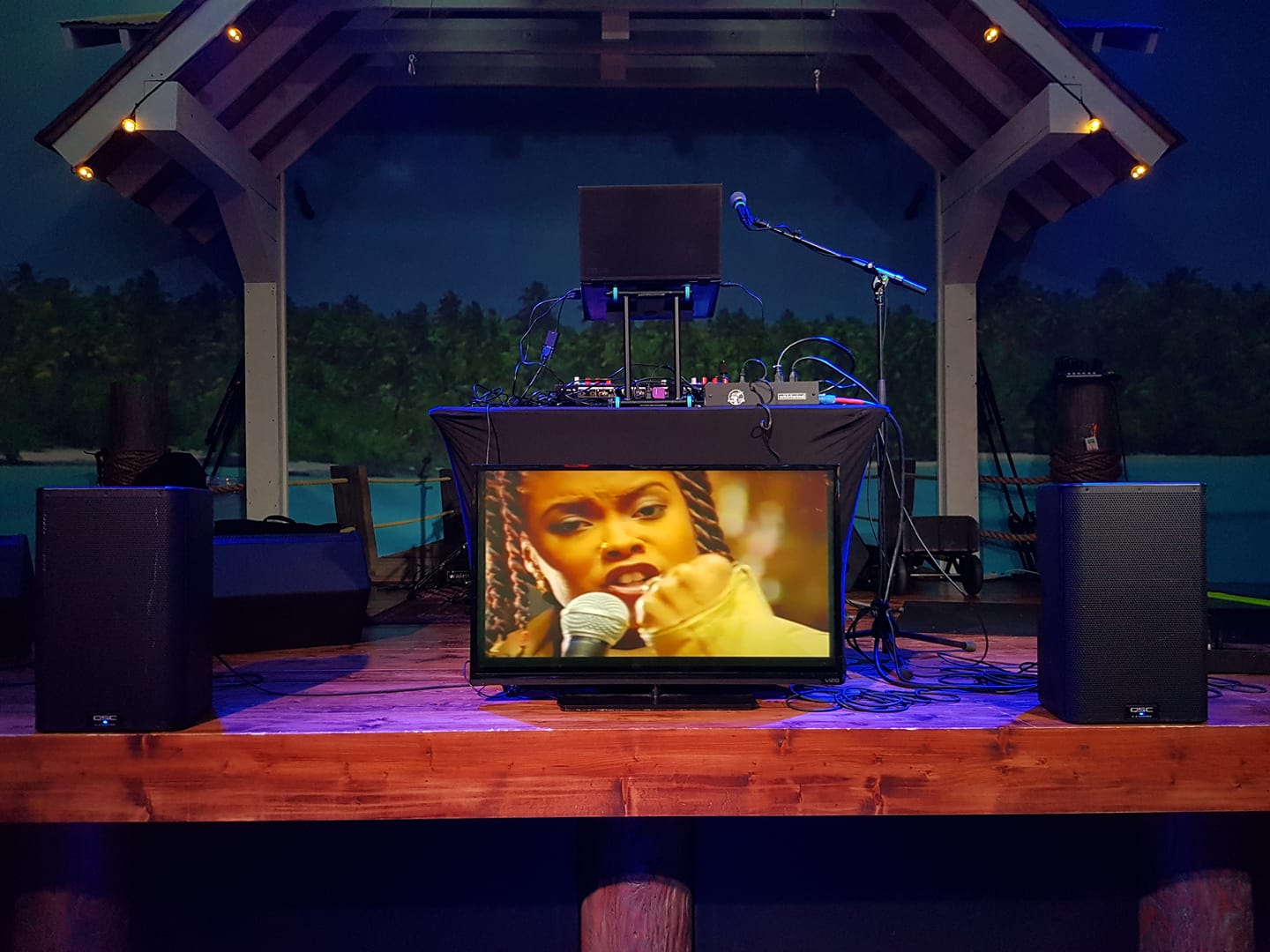 ---
Posted Fri 02 Nov 18 @ 7:17 pm



nice one ;-)
---
Posted Sat 03 Nov 18 @ 9:30 am

Rune (dj-in-norway) wrote :



nice one ;-)



Thanks!!! I did another video DJ gig at another casino on Friday and did another one tonight at a very nice upscale bar on the rooftop of a hotel. The video DJing was a big hit at all the places.

This is my future. Video DJing is it for me. I see a huge difference now between video DJing and just regular audio DJing. With video DJing, you capture more people's attention and make more people stay longer than usual. I have people who just enjoy looking at the videos while buying drinks. I'm so glad I invested my time and money into this. My next goal is to convince the venues where I'm working that I deserve more money now. Video djing is pretty expensive.


---
Posted Sun 04 Nov 18 @ 10:10 am

I never knew about the ask the DJ feature. Thanks for mentioning it. I will look into it. I don't really like requests and try to stay away from them lol. However sometimes people do have good requests and I appreciate it when they tip me.
---
Posted Thu 08 Nov 18 @ 3:14 am