Forum: VirtualDJ Technical Support

For reporting any bug, questions or comment related to the latest version of VirtualDJ
---
(NOTE: VirtualDJ continuously updated, so many older topic on this forum are most probably already fixed in the current build)

If you need extended support, contact our Support Team.
Forum Guidelines  (*) The moderators hold the rights to move or modify posts in order to keep the discussions clear or to facilitate the search.
Topic: Nividia 1060 question

Got a new lappy with a Nividia 1060 card. VDJ runs jittery when using the Nividia 1060 card, but runs smooth and very well with the Intel onboard 630 graphics. Is there an explination for this?
---
Posted Wed 15 Aug 18 @ 12:26 pm

Check your drivers.
---
Posted Wed 15 Aug 18 @ 12:52 pm

Adion going to the 64bit fixed the problem. Thanks!!
---
Posted Wed 15 Aug 18 @ 11:37 pm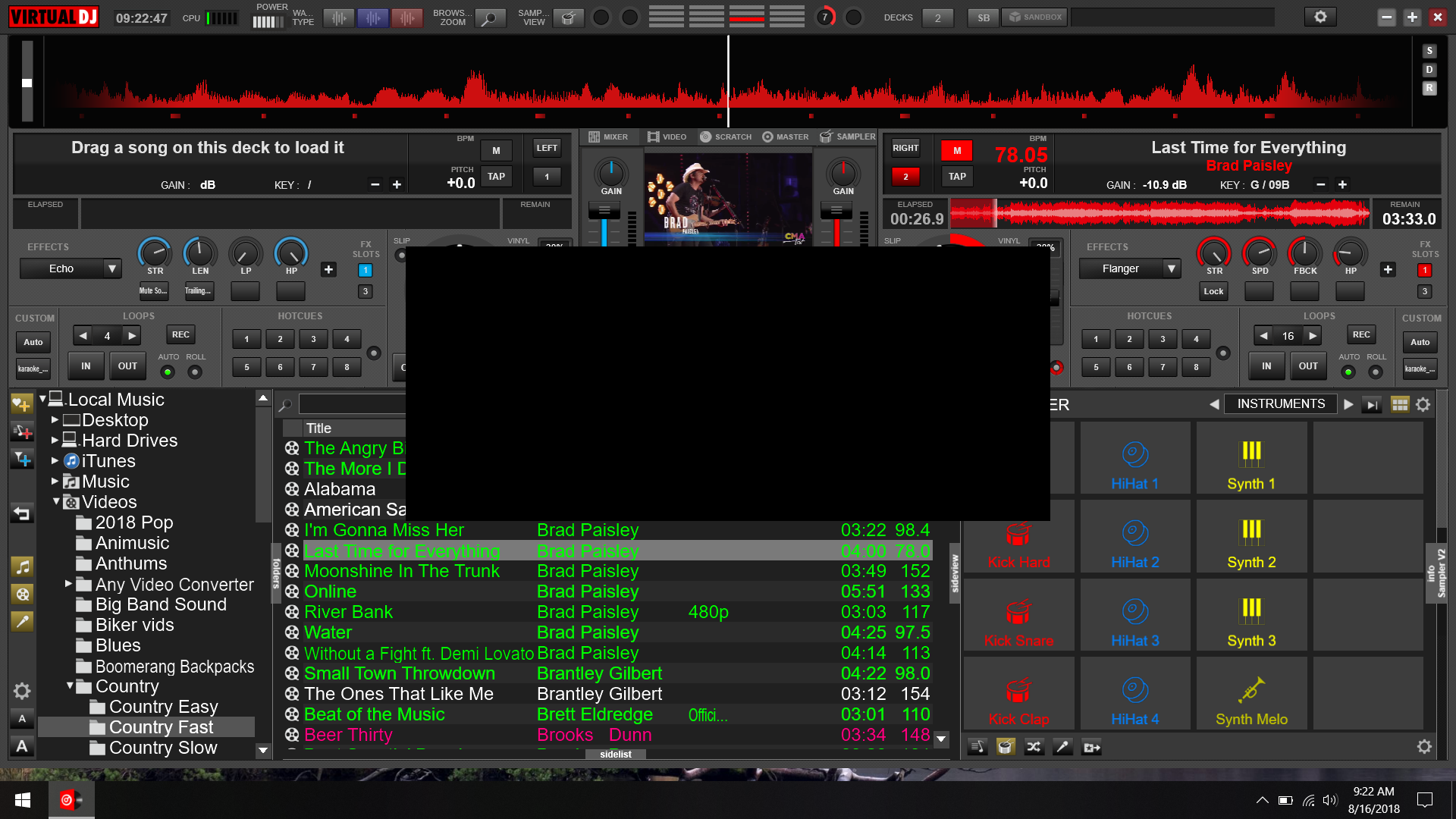 Adion let me give an update on the 64bit version. It froze on me numerous times in practice, most often while using the tag editor while music was playing (see pic). The screen would freeze but the music kept playing. Had to ctrl alt delete to get out of it. I lost about 2/3 of the video effects, and about that many of the transitions, and lost all of my samples. I deleted the 64bit, went back to VDJ 2018, back to the intel onboard graphics, rebuilt my samples, and once again life is good!! Cheers.
---
Posted Thu 16 Aug 18 @ 4:45 pm

Open your NVIDIA control panel (right click on desktop) under setting select "Best Quality" then appy and exit. Should solve problems. I have to do that on all NVIDIA cards to make VDJ run smoothly
---
Posted Thu 16 Aug 18 @ 11:57 pm

Sorry Party Man, not close.
---
Posted Fri 17 Aug 18 @ 2:12 am