Forum: Video Discussion

Video mixing & karaoke
This topic is old and might contain outdated or incorrect information.

I am starting this thread to gather opinions about video content and quality of performance by the artists in new video releases.

This video immediately came to mind and I have my own thoughts, but would rather hear others first and see where the discussion goes.


"Christina Aguilera - Not Myself Tonight (Official Unedited)"
This video or group may contain content that is inappropriate for some users, as flagged by YouTube's user community.
To view this video or group, please verify you are 18 or older by signing in or signing up.


Obviously there are going to be places where content would be a problem, but is this a video you think you would play based on song quality.
Smash or Trash:

http://www.vevo.com/watch/christina-aguilera/not-myself-tonight-official-unedited/USRV81000022
---
Posted Tue 11 May 10 @ 7:22 pm

Damned :-(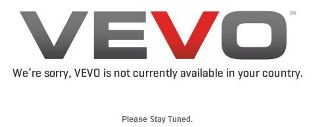 But i see it on youtube ;-)

It is a real hot video in one line with Madonna.
I guess it is hard on the limit, like some others too, when they released.

The Video is hot, but the song themself, is not a burner.
But i guess in combination, it can rock the dancefloor.

Smash
---
Posted Wed 12 May 10 @ 2:30 am

hey rick, i do like the idea for this thread - but how much of that is going to break down to regional tastes in music/content?

would it be better to list genre and target audience we're trying to play it to with the video to help with the smash or trash decision?

i know alot of us use promo only for video content and there have been a hell of alot of videos i've had to either just not rip or delete after one play cause it never got farther than that or people would complain.

know what i mean?

i couldnt even get away with playing any christina aguilara with our customers these days - if it's not the country that they define as "country" then they all want either fast dance/hip-hop or slow rap. almost like there's no middle of the road for them anymore.
---
Posted Tue 25 May 10 @ 8:27 am

Well "top 40" is across all genres naturally.
New releases from what ever genre should be listed in that category.

Country is very broad in its reaches also, from blue grass to country rock/pop.

Its probably best if we use the scope of this across all genres, its either good or bad.

What bothered me about Aguilera's video is she lowered herself to a porn star level producing a video that will get limited playtime because its so lame.
She has one of the finest voices in the business, its just a shame she stooped to this level to break back into the mainstream after having her child.
Yes, she needed a chart buster, but this is way beneath her level imo.

It would also help many of us if country dj's participated to help bring the rest of us up to speed on what is charting hard.

Thanks for participating.

r
---
Posted Tue 25 May 10 @ 11:39 am

I agree with you Rick, I was kind of taken back by her new video. She has always been sexual and a little nasty (which I like) but she has stooped down to a kind of sleezy level with this video. It feels like a desperate move to me but it may be working, the vid gets plenty of play on MTV Hits.
---
Posted Tue 25 May 10 @ 1:36 pm

Fellas you gotta remember that see is owned by the record label and maybe she really had no choice in the matter, lmao! The labels can be pretty evil if they want to. They want her to make money for them and what not a better way then stripping her down. Just my 2 cents
Huey
---
Posted Tue 25 May 10 @ 1:58 pm

you guys ever watch the earlier stuff from an artist and compare it to their new stuff? You can almost tell the point when it becomes about the money Gwen is a perfect example of this fergie is another. You can see it in their body language in the videos. Watch some early no doubt stuff then compare it hollar back girl to see what I mean.
---
Posted Tue 25 May 10 @ 5:18 pm

a breakdown of the current state of country music and listeners taste in music. now there's a topic that can raise complete and utter hell when it comes to "smash or trash".

and mind you its not just regional - it's extremely regional.
example: a couple of months ago the boss decided we needed to take a drive to a club outside of austin about an hours drive away - one of the Graham's cookie cutter clubs - so we could see what was going on down there. for two hours we watched and listened. songs that were new and would empty our dancefloor had some people up and dancing, but when they played an older tune - and by older i mean from 5-15 years back - the floor would have a lot of people on it. the only time this wasnt the case was when the dj threw on something from the top 20 in country from the last couple years that was on the extreme end of popular. same thing happens at our club with those. but of the new country songs from the past 3 months unless it was a very popular ballad, the floor was empty.

after driving back up, mr. bossman decides that i need to be playing more of these newer songs we heard... 2 weeks of lousy response on the dance floor after that before i started steering the music back to what we had been playing. a mix of mostly recurrent hits and a smattering of some of the newer country tunes every so often to test the waters.

drive north an hour up to the Waco area and things are so completly different as to be on another planet - pop country tunes almost never played or over played depending on the bar and how close it is to the university. "Texas country" music either played continuously or as the majority of the music - more on that shortly.

the same would probably have proven true if we had driven east towards Houston or as far west as El Paso. it just feels like country music has gotten so regional that a dj moving from one location in the state to another would be completly lost when he tried to play music for a new club less than 100 miles from where he had been.

the predominant country music that has been coming out of nashville is market and label driven pop tunes with a twang grafted to it. and sometimes it doesnt even get the twang. there are some artists that have stuck to their guns and they get labeled "traditional" or "neo-traditional" country and they are so eclipsed by the pop-country acts that they are almost an afterthought. George Strait, Alan Jackson, Tracy Byrd, Tracy Lawrence, Reba McEntire... essentially living legends of country music, but rapidly being shunted to the side by younger pop acts that sell out the same stadiums they were playing in. people who can sing - no autotune for them! - with such talent that it blows the mind when you see them live. we've been lucky enough to have Byrd and Lawrence on our stage and the concerts were damn near legendary- people in the area STILL talk about the first time they saw them perform here. and yes, we've had some of the newer acts as well, good if not great shows, but unfortunatly they were nowhere near as good.

"Texas country" a sub-genre of country music that has been gaining steam on and off in Texas and Oklahoma and is starting to gain some national headway. it's hard to describe sometimes but (and this is my personal dislike speaking) it's southern country rock from the late 70's early 80's with an extra twang in it. i'd go at length on this subject but it would turn in to a personal tirade and i'm already stressed on the subject as it is.

pop stars gone country: yet another one that has the customers divided they wont stand for a Jewel tune that is marketed as being country but Darius Rucker is? when is Bon Jovi a country artist? or Bruce Springsteen? with all the country acts crossing over to pop charts lately and the "true country" customers getting mad about it, how are are we as dj's supposed to draw a line that says we're gonna play this in our country rotation? or play a remix in the dance/booty shakin' music?

it's getting confusing.

smash or trash? wouldnt even know where to start...


---
Posted Tue 08 Jun 10 @ 9:10 pm

Basically mainstream country is falling apart.
New age artists are getting away and leaning towards a pop sound and other artists are breaking in as they exhaust the play patterns of what they have done for years in search of new audiences, this I understand.
Just like you I scratch my head when the Boss or Bon Jovi steps into country, nothing is sacred these days.

But on the other hand, like everything, music evolves with the changing times.

The drawling "I shot my dawg" or "My gurl loves my tracktor" stuff is what has forced this change to a degree as younger talent starting with the shunning of Shania waaay back to Jessicca Simpson in her daisy dukes - "These boots", to Carrie Underwood, "Before He Cheats" to Toby Keith's long list. And its those tracks that get my attention as a northerner who dabbles in country a little bit.
My latest favorite country video track is "White liar", which keeps your interest peaked and my attention all the way though putting a smile on my face in the end, and its that kind of creativity that we need more of. Its the same lieing, cheatin' theme country is famous for, but the creativity is blatantly there.

It sort of says something about country imo.
At least it finds subject matter away from the typical sex that urban and top 40 has settled in on.

I was going through my Smash vidz catalogs for updates and I am absolutely shocked that the "N" word is so freely used now.
That I will never understand or play for that matter.
---
Posted Thu 10 Jun 10 @ 6:20 am

mp3jrick wrote :


It sort of says something about country imo.
At least it finds subject matter away from the typical sex that urban and top 40 has settled in on.




nope, it just skates around the subject with euphemisms and innuendos. alot.
almost every promo only dvd we get these days has that little eyeball symbol that tells us to watch the video for "objectional content". which for the mostly conservative country crowd is fairly tame compared to top 40, but it is so very much blatently there -
Dierks Bentley - I Wanna Make You Close Your Eyes. he ain't talkin about here taking a nap.
Chuck Wicks - Hold That Thought. that song is about gettin' some plain and simple.
Chris Young - Gettin' You Home (The Black Dress Song). damn good memory association for me, cause that dress hit the floor 30 seconds after we got home, but again - more sex in a song.

could go on and on with it but you get the general idea.

so back to the original thread topic, with some country input and allowing for regional tastes -
most really popular country music songs that have a video are gonna work for a nightclub unless they have "dramatic/storyline breaks" or too much crowd noise from a live video. even if the music keeps rolling, someone talking in the video can totally break the flow on the dancefloor- Alan Jackson's Good Time for example. that being said - on to the list of new stuff that's workin for us for the most part.

Lady Antebellum - Need You Now, I Run To You, American Honey
Jason Aldean - The Truth (almost any of his videos work btw)
Joe Nichols - Gimmie That Girl
Chris Young - Gettin' You Home (The Black Dress Song)
Darius Rucker - History In The Making
Luke Bryan - Do I
Dierks Bentley - Feel That Fire
Chris Young - The Man I Want To Be

and we just got the june dvd so can start spinning those soon for input.







---
Posted Thu 10 Jun 10 @ 11:02 am
(Old topics and forums are automatically closed)