User Manual
PODCASTS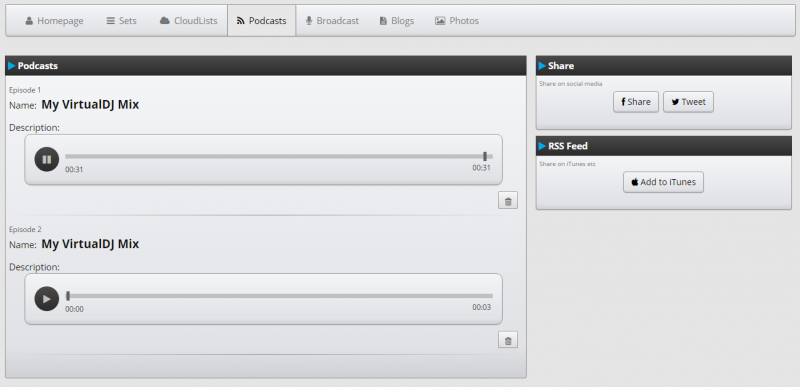 Episode Podcasts can be created using the
BROADCAST
feature in VirtualDJ. When a Podcast is completed it is stored on the VirtualDJ.com servers where it can be edited, deleted, shared to social media or even uploaded to iTunes.
If a Podcast name already exists in your library, an episode number will be added as a sub heading to the title. This gives you the ability to have a regular podcast (weekly, monthly, etc) with the same name but a different episode number as the podcasts are produced, making it easier for regular listeners to follow your show.
As long as you are logged into the website, you can visit the podcast page to manage your podcasts:
http://www.virtualdj.com/user/
YourUserNameHere
/podcast (be sure to replace
"YourUserNameHere"
with your VirtualDJ user name in order to use the direct link).