User Manual
FAVORITE FOLDERS
You may want to define a collection of directories which are most frequently used – for example, "Hits of Today" or "My Music" The best solution is using the Favorite Folders. Think of Favorite Folders as Shortcuts to a folder in the operating system.

Select a folder (or a subfolder) from the Folder List and click on the favorite folder button (in the Side Toolbar) to set this folder as a Favorite (or right-click on the same folder and choose this option from the offered menu). The Favorite folder will be then added at the bottom of your Folder List as a clone and will get a special icon.

Favorite folders are mainly used to provide quick access to folders that you frequently visit and get constantly updated along with the original folder (monitored)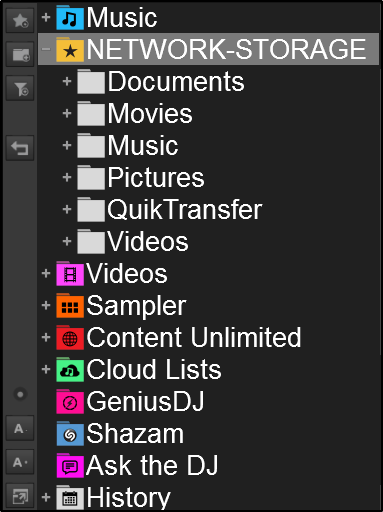 Right-click on a Favorite Folder to Remove or Rename it (can have a different name from the original), or even create a subfolder and other offered Batch operations such as Add/Remove to/from Search DB, analyze for BPM etc.
Favorite Folders will carry all their sub-folders, along with all the nested
Virtual
or
Filter Folders
. Any changes done on either the original or the Favorite folder will apply on both.