User Manual
sampler
The sampler can play an unlimited number of samples simultaneously. Samples can be audio, video, or still images. Video samples can have alpha transparency. Samples can be organized by group and triggered like an instrument bank. Slots can be arranged on a grid, and have colors and icons.

The sampler can be accessed through the sideView, where you can select any bank and drag'n'drop samples directly onto the slots. The sample files themselves are found in the sampler folder in the browser.

When you record a new sample, using either the rec button on the advanced loop panel, or the mic or master rec button on the master mixer panel, VirtualDJ will store the newly created sample in the "Recordings" folder, and highlight it, so you can choose whether you want to drop it on a deck and start scratching it (if you just recorded your voice through the mic for example), or drop it on a sampler pad. And of course you can edit any sample with the sample editor.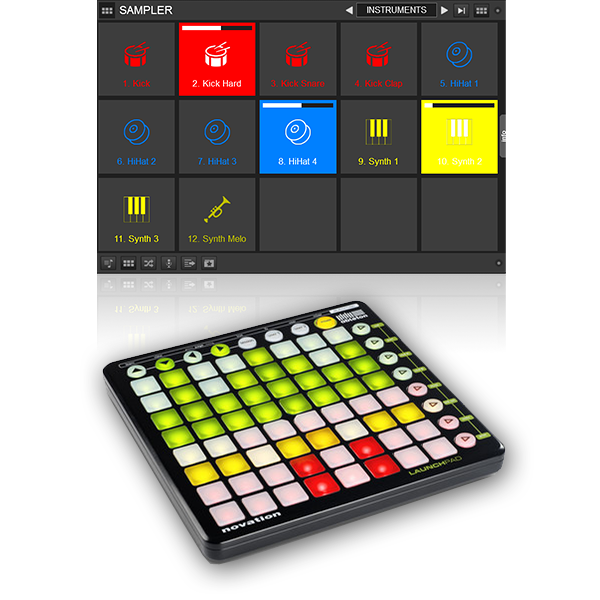 Record & Broadcast