User Manual
REMIX POINTS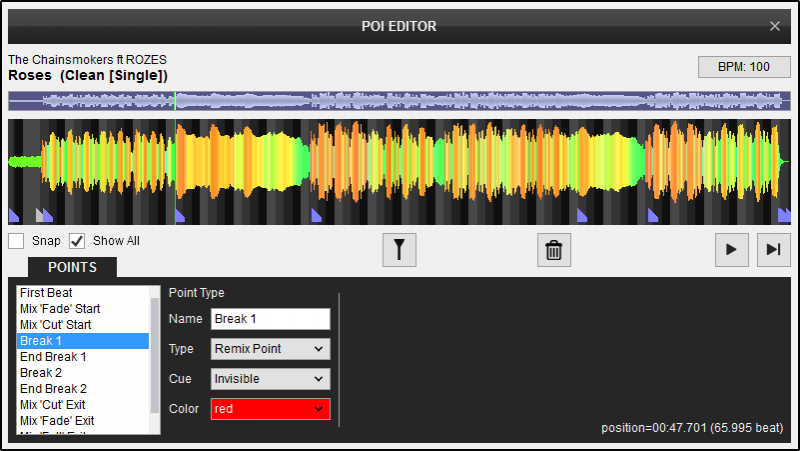 Remix Points are POIs that act as additional Hot Cues directly from the
Pads
. When a file is analyzed, VirtualDJ will automatically create invisible Remix Points if there is a definitive change in the audio information such as the beginning or end of a break. An unlimited number of points can be added and managed.
Once the Remix Points are defined, they can be accessed from the Pads by clicking on the Page drop-down and selecting remix points
The Remix Points will display on the Pads when the file with those particular POIs is in the active deck.

The Pad view will automatically update to display the Remix Points in the active deck only. If there are no Remix Points for the file in the deck, the empty Pads will display N/A.

Pressing on a Pad will trigger the Remix Point by jumping to that particular point in the track. Hitting any additional Pads will trigger the specified point and jump to it's position staying in sync giving the ability to remix on the fly.
Empty Pads can also be clicked to set Remix Points on the fly (See Pads for more details).
Beatgrid anchors