Add-On
Downloads this month: 1 439
Total downloads : 21 616
Popularity: 4 943
Rating: 4.4

VirtualDJ 8 default skin modification. Keyword is versatility and efficiency
multifunction
video
4 decks
controller
swap
fruit
default
v8
Date added: Sun 05 Oct 14 @ 3:06 pm
Last update: Tue 31 Jan 17 @ 3:53 am
0.8.2
Comments
Downloads this month: 478
Total downloads : 14 453
Popularity: 1 702
Rating: 4.2

2 and 4 Swapping Decks skin. Multi FX (3 slots) support. Special Slicer panel. Browser Zoom mode with Mini decks
Date added: Fri 18 Jul 14 @ 8:40 am
Last update: Mon 20 Jul 15 @ 7:24 pm
2.2
Comments
Downloads this month: 235
Total downloads : 2 516
Popularity: 567
Rating: 4.6

The famous SilverSleek skin reached it's 3rd edition. Compatible with new VirtualDj 8.2 and pads layout, this is the most versatile skin ever!
SilverSleek3
Pads
Pioneer Style
Pioneer
Scratch Waveforms
Browser Zoom
4 Decks
Date added: Mon 06 Jun 16 @ 1:30 pm
Last update: Wed 06 Jul 16 @ 3:10 pm
3.4
Comments
DN-MC6000 PRO by Lunatico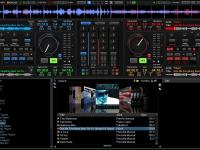 No full screen previews
PRO ONLY
Downloads this month: 99
Total downloads : 2 558
Popularity: 171
Rating: 3.5

A skin based on the Denon MC-6000 Controller. 4 Deck Skin. Designed for the native default mapper.
Date added: Sat 28 Jul 12 @ 11:38 am
Last update: Sat 28 Jul 12 @ 11:38 am
7.0.5
Comments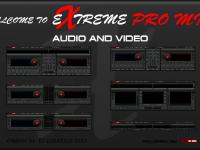 No full screen previews
PRO ONLY
Downloads this month: 27
Total downloads : 1 134
Popularity: 59
Rating: 3.8

6 Skins in 1 Packege - Audio-Mix mode,Video-Mix mode,External-Mixer mode & Library mode to see more songs in the browser with basic functions
Date added: Tue 19 Feb 13 @ 9:20 pm
Last update: Tue 19 Feb 13 @ 9:20 pm
7.3
Comments