Forum: General Discussion

About VirtualDJ and DJing in general

---
If you need extended support, contact our Support Team.
Forum Guidelines  (*) The moderators hold the rights to move or modify posts in order to keep the discussions clear or to facilitate the search.
Topic: VirtualDJ 2018 Windows 64-bit beta - Page: 1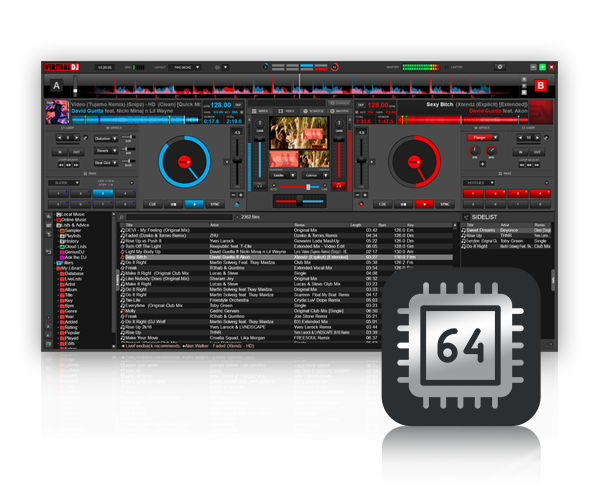 I am pleased to announce the public beta of the Windows 64-bit version of VirtualDJ 2018.

Download
If you want to try it, you can download it from here:
https://virtualdj.com/download/virtualdj8/pc64

Requirements
It requires Windows 10 64-bit. and it will install side-by-side with your existing VirtualDJ 32-bit installation.
It will use the same database and settings.

Plugins
The native built-in effects should all work, but third-party plugins will need to be re-made for the 64-bit version.
For audio plugins this should be fairly easy, but for video plugins this may require more work due to the move from DirectX 9 to DirectX 11.
64-bit VST plugins will work by moving them in the Documents\VirtualDJ\Plugins64\SoundEffects folder

Audio Drivers
If your controller or audio interface uses ASIO drivers, you will need the 64-bit version of these.

Updates
The 64-bit version will automatically update in the same way as the regular 32-bit version.

Benefits
The 64-bit version brings improved performance, which will mostly be noticeable for video dj's.
---
Posted Wed 05 Sep 18 @ 12:44 pm

Tried it out for about 20 minutes, seems smooth and stable!
---
Posted Wed 05 Sep 18 @ 7:05 pm

Just notice this line while loading files (both decks).

I deleted also the settings.xml to start fresh and still there.
It does not happen in the 32 bit.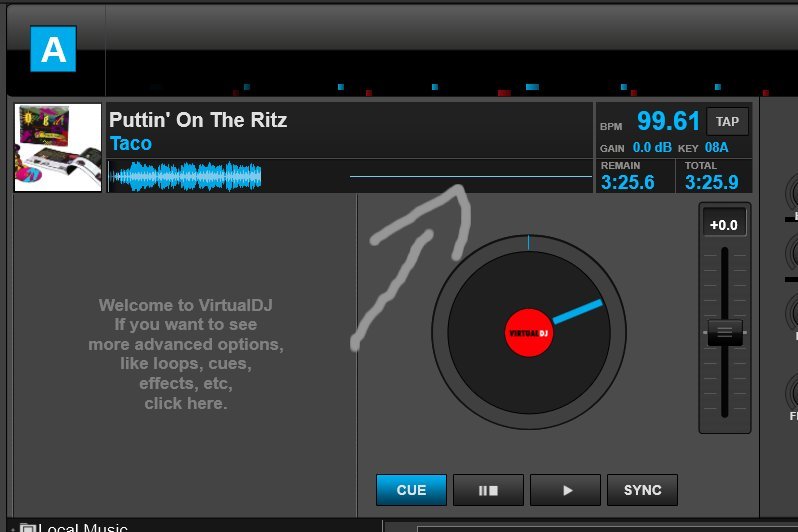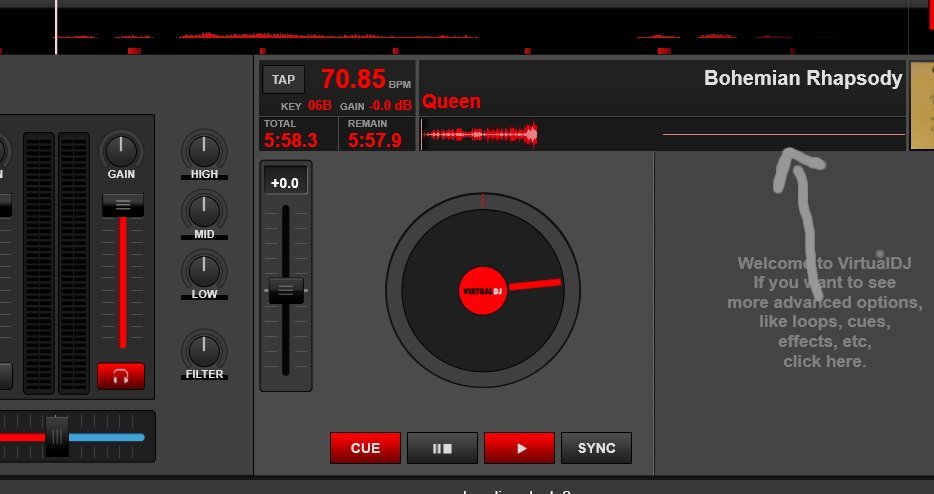 ---
Posted Wed 05 Sep 18 @ 7:20 pm

Noticed in the beginning, but since it seemed to be cosmetic, it fell off my radar.
---
Posted Wed 05 Sep 18 @ 7:31 pm

build v8.3-64 b4537
hello, when mixing from audio to video, the cross fader is running blinking in a corner …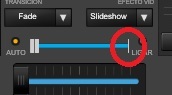 when going from video to audio, VideoAudioOnlyVisualisation, it is not activated ...
---
Posted Fri 07 Sep 18 @ 12:34 am

I was able to copy the shaders folder over to the new 64 bit folder, other than VDJ prompting me to redownload, only a few of the shaders didnt work, but the majority of them did, and they seemed super smooth!
---
Posted Fri 07 Sep 18 @ 2:34 am

You should REALLY recompile all of them on x64 version
There are various reasons that shaders don't share the same folder between 32 and 64 bit version.
So, since you copied over the fles you should recompile even the ones that worked straight away to ensure maximum performance and stability
---
Posted Fri 07 Sep 18 @ 7:00 am

None will work without recompiling, but it's no problem to copy them and re-download them to make them work.
---
Posted Fri 07 Sep 18 @ 7:13 am

Regarding recompiling: Actually I had expected this, my comment was hopefully to show that the shaders that did work (always a bonus) worked better than I thought they would (in fact no issues with them, smooth, no lag or other artifacts) than they did in the 32bit version.

Overall, IMO, i am Loving the 64bit build, its "buttah".
---
Posted Fri 07 Sep 18 @ 5:08 pm

I need to upload an installer for a 64 bit audio addon. I could have the installer install both the 32 and 64 bit versions. What is the recommendation for this as far as naming etc. goes?
---
Posted Mon 10 Sep 18 @ 3:53 pm

Yes, for now you could do that. We will update the website soon to allow uploading 64-bit plugins.
---
Posted Mon 10 Sep 18 @ 4:10 pm

I think also probably a good idea to name the 64 bit dll versions with a <name>64.dll to help avoid end user confusion even though they go into separate folders.
---
Posted Mon 10 Sep 18 @ 4:24 pm

The name of the plugin as shown in vdj is the name of the dll though, so I wouldn't really recommend adding 64.
The user doesn't need to move dll's around anyway, so not sure how it could be confusing.
---
Posted Mon 10 Sep 18 @ 5:01 pm

Maybe so. The user can rename it and make copies of it when appropriate.
---
Posted Mon 10 Sep 18 @ 5:09 pm

Most VST plugins are already named 32 or 64 to avoid confusion.
---
Posted Tue 11 Sep 18 @ 3:49 am

user12251628 wrote :

Most VST plugins are already named 32 or 64 to avoid confusion.



hello, you should buy virtualdj pro, otherwise you can only try virtualdj free


---
Posted Wed 12 Sep 18 @ 7:09 am

Since the automatic update at VirtualDJ 2018 Windows 64-bit beta all my skins from VirtualDJ 8.2 are deleted and my settings in Soundeffects for using Ozone8 also are dissapeared. Can someone help me? I want everything back as it was in VirtualDJ 8.2. Everything for me worked very good in VirtualDJ 8.2.
---
Posted Wed 12 Sep 18 @ 5:22 pm

Go back to a previous version of 8, here. As stated most skins and plug ins from 32 do not work in 64.
---
Posted Wed 12 Sep 18 @ 5:57 pm

Still everything is disappeared. I don't have no more my previous skins and my soundeffects as Ozone 8. What can I do to get back my skins and my soundeffects. Thank you very much for your help. I see all those things in my documents in Windows 10 but I don't see these things in Virtual DJ 2018.
---
Posted Wed 12 Sep 18 @ 6:41 pm